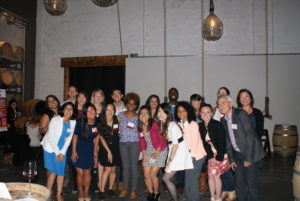 Mission:
ProInspire develops leaders at all levels for organizations addressing the world's greatest challenges.
Values:
We believe that expanding talent pipelines, developing professionals, and increasing diversity will catalyze social sector performance.
We are passionate about:
Accelerating social impact by providing high quality talent and professional development to the social sector
Helping organizations and individuals achieve their potential for social impact
Leveraging best practices to catalyze outstanding performance

Where We Work:
We have been operating in the Washington DC region since 2009 and in the San Francisco Bay Area since 2012. We hope to expand to other cities over time as we develop a sustainable business model.
Who We Work With:
ProInspire partners with nonprofit, public, and social enterprise organizations addressing the most important social issues of our time – access to education, employment, family wellness, health, housing, and youth development. We work with organizations across impact areas – local, national, international – because the needs in this world are great and impact has no boundaries.
Our Impact:
Learn more about our impact here