Exploring Identity with Founder Monisha Kapila
Excerpts from an upcoming blog by Monisha Kapila as she opens up on her journey as Founder and co-CEO...
From Early On
From a young age, my parents instilled values in me to make my community stronger. My mother's father had been a freedom fighter in India's fight against British colonialism. He served and lived at Sabarmati Ashram, which was home to Mahatma Gandhi. Over the years, the Ashram aided other nations and people in their own battles against oppressive forces. My father's parents followed a reformed movement of Hinduism, Arya Samaj, that promoted civil rights, good deeds, and social reform.
A Call To Meaningful Work
…18 months after starting my career, I had a wake-up call. My Mom, who had been battling terminal breast cancer for five years, passed away. I decided that I shouldn't wait to do work that is more meaningful.
Inspiration to Start ProInspire
The inspiration to start ProInspire came when I was working at Capital One. The company, like many other large corporations, had an internal university dedicated to supporting staff with skills and mindsets to be more effective. I thought about how all the nonprofits I worked for had done amazing work in the community, but there was no mechanism to support people inside the organization. I heard a presentation about the "nonprofit leadership deficit" and felt called to do something to support people who wanted to do work that created lasting change.
Activating Leaders, Accelerating Equity
Like many people who start nonprofits, I was shaped by my lived experiences. But I had learned from my time in the business world that I needed to have a "business case" for starting something new. So I talked to 120 people in the first six months of thinking about this idea. I identified a "market gap" – nonprofits wanted more diverse talent but didn't know where to find them. Young people like me – who had not worked for nonprofits because of the "barriers to entry" – were interested in working for a nonprofit if they could find a job that paid decently and provided meaningful experience.
A Time to Shift
In 2014, our work at ProInspire began down a different path. I remember that year for the many public killings of black men that stirred our country. Soon after our 2014 fellows started, Michael Brown was fatally shot in Ferguson, Missouri by a police officer. I was sitting with our fellows at a training a few weeks after Ferguson. Fellows shared how Michael Brown's killing had deeply affected them, and how they were personally participating in rallies and vigils. I asked who was at a nonprofit that was talking about how Michael Brown's killing affected staff or connected to the work they did in communities, and not a single fellow raised their hand. I couldn't believe that with all the organizations we were working with, many large, well-known, national organizations, not a single one had connected his killing to the structural racism connected to their day-to-day missions.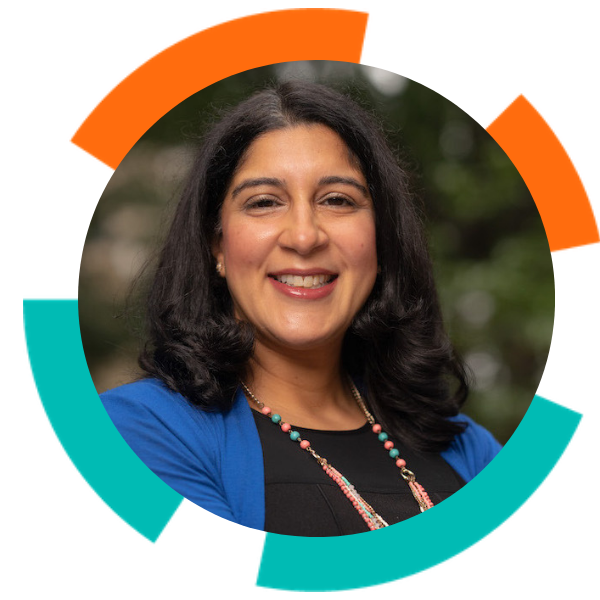 Stay tuned for the release of the full blog on Exploring Identity with Monisha Kapila.
Learn more about the Core Commitment of Exploring Identity by downloading our Self to Systems: Leading for Race Equity Impact.