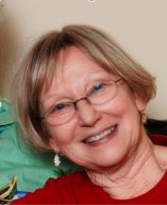 Barbara Kapinus
Educational/Spiritual/Leadership
Barbara Kapinus is presently a life/leadership coach, a spiritual director and a consultant in education. She coaches in the areas of life decisions, leadership, professional growth and spiritual development. She completed the program for the International Certificate in Leadership Coaching at Georgetown University in January, 2013, and is working on completing her ICF certification. She has completed training as a SOAR facilitator and served as a guide in subsequent training. She also completed training in The Power of Embodied Transformation, a course that covers coaching in the area of somatics. Barbara completed the ULab MOOC from MIT three times and uses much from that course in her coaching. In December 2017, she completed the program for Spiritual Directors offered by the Shalem Institute in Washington, D.C.
Coaching Philosophy and Approach
Barbara believes that coaching is about helping people help themselves through developing awareness of their lives, actions, motives, fears and hopes. It can help people take control of their lives, discerning decision points and making thoughtful choices, building sustaining dispositions and habits of mind, and perceiving their lives more clearly. It is also about helping people work with and relate to others.
Barbara offers her clients a sincere concern for their wellbeing, years of diverse experiences, an effort to be present and listen deeply, and a commitment to supporting their own problem solving and growth.