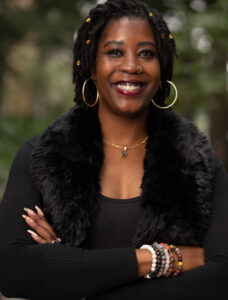 Chiavone Mobley is a seasoned project manager with over 10 years of experience working with non-profit organizations. Chiavone has personal passions to make a long-lasting impact with those in inner-city communities, those who are aspiring and active allies for social justice, and those who are driven by getting involved in "good trouble."
Prior to joining ProInspire, Chiavone was a D&I business partner and thought leader for BookBub, a startup tech company out of Cambridge, MA, Chiavone provided strategic direction and frameworks for all D&I efforts. She oversaw the planning and execution of all D&I community-based programs, employee engagement and business initiatives centered around D&I. She is also a coach and community activist with a goal to serve and educate the communities she is most passionate about — those who must fight harder for their success. 
Chiavone earned her Bachelor of Science degree in Psychology, earned a Masters degree in Healthcare Administration from Walden University. She also has her DEI in the Workplace Certificate from the University of Southern Florida and Project Management certification from Duke.
What is your favorite form of self-care?
My favorite form of self-care is meditating at the beach (or whatever body of water I can find).  I find the water to be the most peaceful and relaxing place on earth. 
What is something that you're learning about? 
I am currently learning how to navigate this new normal of remote work which has been a huge adjustment for me as someone who considers themselves an extrovert and very outgoing. I am learning how to build and sustain meaningful relationships in a remote world that we are all adapting to. 
Why do you do what you do?
I have always been passionate about advocacy and racial justice given my own experiences as a Black woman. It is important to me to help dismantle the systems that uphold racial injustice so that others who are part of the BIPOC community can have a more equitable experience in the social sector and the workplace. My biggest motivation for this work is to help activate leaders so that other BIPOC do not have to endure the same harmful experiences I still continue to heal from.