Program Overview
The ProInspire Leadership Institute or PLI is a two-day interactive workshop designed to empower rising leaders with the personal awareness and practical skills necessary to scale impact through their organization and with partners. Over the course of two days, participants will build relationships with other social impact leaders while engaging in targeted learning and skills practice.

PLI has encouraged me to think more about how I can support my colleagues on my team to develop through feedback and coaching. Both personally and professionally, the PLI program has driven me to be a more effective listener and help others solve their problems.
You should register if:
You want to become a more effective leader and increase your self awareness
Develop your leadership style to take a personalized approach to meet the needs of others within and outside of your organization
You want to learn how to utilize your strengths to set ambitious and achievable goals
You are looking to invest in your personal growth that will further the goals of self, others, and your organization
You are currently changing roles, undergoing a job expansion, or switching teams
You want to participate in a leadership development program that infuses an equity and inclusion lens into its curriculum
You are part of a small, diverse learning cohort that focuses on the participant and their experience by investing more individualized time and attention
You are looking to adapt and thrive in a ever-changing and resource limited space
Program Dates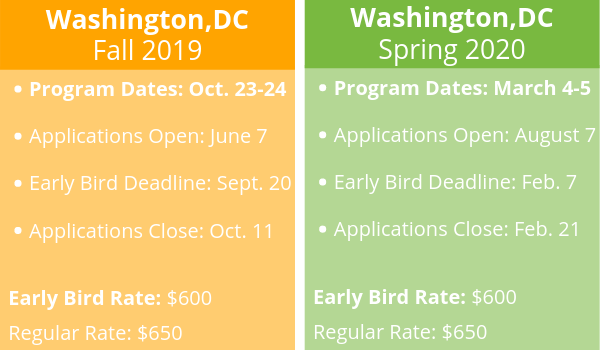 Program Structure
ProInspire Leadership Institute participants engage in two full-day consecutive workshops to develop key competencies and core skills needed to achieve greater social impact and further advance individual career growth by meeting participants where they are in their journey. Participants are from all levels within an organization and serve in different roles. They establish a network of support and engage with their peers in coaching and skill practice. After the program ends, participants join the growing and vibrant ProInspire Network for continued opportunities for learning, growth, and connection.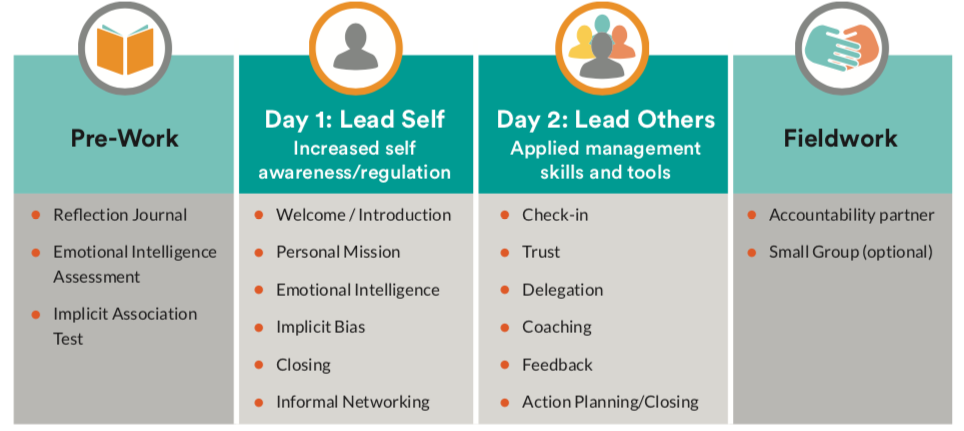 Program Outcomes
Greater clarity on your personal mission and how it fits within your organization
Awareness of emotional intelligence and implicit bias, and how it impacts leadership of teams
Increased ability to effectively communicate with and delegate to direct reports and colleagues
Understanding of coaching and feedback practices to more effectively guide and motivate others
A network of peers to support professional growth and cross-sector collaboration
PLI impacted me by connecting me to a room of valuable and diverse professionals in a space that really allowed us to build fruitful and lasting relationships that would otherwise not organically occur.
Registration Process
Program Fees:*
$600 Early Bird Discount – Deadlines above
$650 Regular Rate
*Per participant. 50% of the costs to deliver PLI are covered by the program fee. The remainder is subsidized through generous support from the American Express Foundation.
Payment Options: Program fees are due upon registration. Payments can be made via credit card or via invoice sent to your organization.
Sponsoring Participants From Your Organization
Many organizations choose to sponsor multiple PLI participants as part of their professional development support of employees. Feedback from partners indicate that having multiple participants together adds significant value to the organization. If your organization is interested in sponsoring multiple participants, please contact Ashlynn Polanco ([email protected]).