"The Managing for Success Program is one of the best investments organizations can make in new managers. It helped me find and embrace my leadership style and equipped me with the tools to transform my professional and personal life."
– Stephen Alexander, Management Fellow
Introduction
Are you a new or emerging manager who cares about driving social impact? Do you have responsibility for managing people, projects, funders, budgets, stakeholders, or teams?  Are you interested in sharpening your management skills and becoming more effective in your role? Do you want to collaborate with peers who can relate to the challenges you face?
Managing for Success is ProInspire's innovative leadership development program focused on three key areas – Managing Self, Managing Individuals, and Managing in Organizations. Participants engage with best-in-class materials, including the Tao of Coaching, Myers Briggs Type Indicator (MBTI) assessment, and Harvard Business school articles.
Apply now for Managing for Success
Download the 2018 Managing for Success overview
Program Structure
Selected participants are Management Fellows who engage in the 3-month-long Managing for Success program. After the program ends, participants join ProInspire's growing and vibrant alumni community.
Managing for Success was developed based on research ProInspire conducted around competencies important for managers in the social sector. It incorporates key principles around leadership development and takes an integrated approach to learning. Program activities include:
• Full-Day Workshops: ProInspire provides Management Fellows with three one-day workshops blending theory and practice with content focused on managing self, individuals, and organization.
• Assessments: Management Fellows complete assessments to better understand themselves and those around them.
• Peer Learning: Management Fellows participate in peer circles to facilitate problem solving and knowledge sharing.
• Mentoring: Management Fellows receive guidance on how to build their personal advisory board, as well as how to build their professional community.
• Fieldwork: Management Fellows complete a learning action plan in which they track their progress towards goals in the program.
• Resource Center: ProInspire provides an online repository of articles, websites, templates, and learning tools to supplement workshops.
---
SF Bay Area Fall Cohort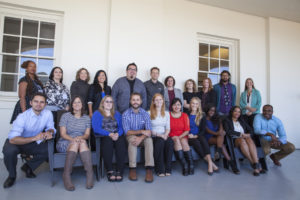 Applications Open: June 26, 2018
Application Deadline: August 31, 2018 (fee $750)
Workshop 1: Managing Self (Wednesday, September 26th)
Workshop 2: Managing Individuals (Wednesday, October 31st)
Workshop 3: Managing in Organizations (Wednesday, December 5th)
---
DC Fall Cohort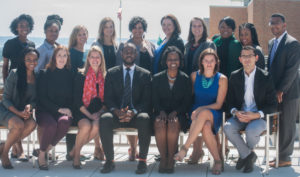 Applications Open: June 26, 2018
Early Bird Application Deadline: July 31, 2018 (fee $750, early bird discount of $200)
Regular Application Deadline: August 31, 2018 (fee $950)
Workshop 1: Managing Self (Thursday, September 20th)
Workshop 2: Managing Individuals (Thursday, October 18th)
Workshop 3: Managing in Organizations (Thursday, November 15th)
---
Selection Criteria
Participants should have:
• Responsibility for managing people, projects, funders, budgets, stakeholders, or teams
• Commitment to developing themselves and their organizations
• Worked in a management role for less than 6 years
• Commitment from their manager to be out of the office for the full-day workshops and retreat during the program
Profile of Past Management Fellows*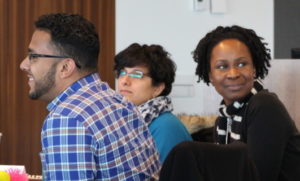 • Years of Experience as a Manager: ranges from 0-6 years, average 1.5 years of experience as a manager
• Number of Direct Reports: ranges from 0-10 direct reports, average 3 direct reports (note that you do not need to have direct reports to apply for the program)
* There are no age restrictions for participation. 
Sponsoring Management Fellows From Your Organization
Many organizations choose to sponsor multiple Management Fellows as part of their professional development support of employees. Feedback from partners indicate that having multiple Management Fellows participate together adds significant value to the organization. Each organization can send up to 4 Management Fellows per cohort. If your organization is interested in sponsoring multiple Management Fellows, please contact Ashlynn Polanco ([email protected]).

Program Fee
50% of the costs to run Managing for Success are covered by the program fee. The remainder is subsidized through generous support from American Express and the Annie E. Casey Foundation. Some scholarship funding is available.
• Program fee: The program fee is $950 per participant. Participants who apply by the early bird deadline and are accepted receive a $200 discount on the program fee at a rate of $750.
• Payment Processing: The program fee is due upon your acceptance into the program.
• Payment Options: Your organization can sponsor you or you can self-pay. Scholarships are available for accepted candidates based on merit and financial need.
To Apply
Candidates should submit their application through our website at http://proinspire.org/training/apply-for-managing-for-success/.