Reflections on the ProInspire retreat, election results, and the responsibility of the social sector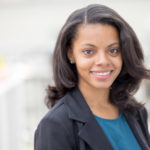 By Sonovia Wint, 2016 ProInspire Fellow

Last year's election result was marked by an intensity of emotions from many groups of people. It brought tensions to the surface and highlighted existing divisions within our country. What I most noticed was the change in the way we responded to one another. In my sphere of existence, the desire to gather, share, and support became stronger. In the midst of the upheaval, we sought places to connect with others — safe spaces to release our frustrations and plot our next course of action.
For me, the ProInspire Fellowship provided such a place. My cohort faced a tough decision just four months into the fellowship: How do we have a productive conversation about the election, our feelings, and its impact on our day to day work? In retrospect, I am so thankful that the timing of our retreat aligned so well with the election. While I feared the retreat might require laborious emotional exertion , it ended up being a great medium for all of us to discuss our concerns with a responsive and attentive group. During the retreat, we made sure to set aside time to debrief. We cooked dinner together, played music, laughed, and took time to actively listen to one another. We sat down to our family meal and went around the table sharing what we were thankful for. After setting the tone for the conversation, we then delved deeper into our thoughts, fears, and feelings regarding the election results. There was anger, anxiety, optimism, and an overall agreement on the need for action. The retreat provided a great forum for us all to do some major reflection on our experience so far, and the impact we wanted to make in the future.
I left the retreat with two main reflections on the value of the ProInspire Fellowship:
The ProInspire Fellowship gave me and my cohort access to organizations whose core missions and values aim to promote basic human rights — whether that be health, education, financial inclusion, peacebuilding, or environmental sustainability. As a result, we are able to continue to further the advancement of basic human/civic rights despite changes to government policy and priorities.

The ProInspire Fellowship brought together a diverse group of individuals that I am proud to call my cohort. We each come from different geographies, ethnicities, religions, and socioeconomic backgrounds, and this plethora of experience has been one of ProInspire's most valuable differentiators. This diversity was especially eye opening during our retreat when we were each able to talk about the election's potential impact to ourselves and our loved ones.
Upon my return from the retreat, I was thankful to see similar conversations occurring at my partner organization, FHI 360. Our CEO spearheaded the conversation, addressing concerns with candor. International non-governmental organizations (INGOs) across the globe were galvanized to respond to these unprecedented changes and directives from the White House through petitions, working groups, and other actions. What I learned from these events is the resiliency of the social sector, and the  essential role it plays in ensuring that our human and societal values are upheld regardless of the political climate. To that end, the almost year-long journey through the ProInspire Fellowship has led me to the following insights:
We need to create safe spaces for diverse voices

. Impactful work cannot happen in silos, and creating spaces that encourage diverse representation is necessary to ensure lasting change.

We need to invest in leadership development for young professionals

. Despite all of the criticisms directed at millennials, it is clear that social impact is important to our generation and those thereafter. Investing in young leaders, especially young persons of color, is essential to success in the social sector.

Strategic planning is of utmost importance.

During my fellowship year and in my position on the strategy team at FHI 360, I have seen the importance of strategy at all levels of an organization. Strategy is especially effective when finding ways to be innovative and nimble with existing resources, an idea that has already proven to be pertinent during this administration.
 Though the above is not an exhaustive list of the lessons I've learned on this journey, it does represent some of the major conclusions I've reached based on personal experience, conversations with other fellows, and research I've conducted. The ProInspire Fellowship experience has solidified my desire to continue to work within the social sector and has forced me to reflect on the values and lessons that will help drive my career within this space.
---
Sonovia Wint is a ProInspire Fellow at FHI 360, a global human development organization committed to improving the socioeconomic status of its clients through integrated and locally driven solutions. At FHI 360, she supports the Strategy, Analysis, and Innovation team in enhancing organizational processes through strategic planning, identification of innovative solutions, and execution of rigorous research with the goal of increasing social and financial impact. Prior to FHI 360, Sonovia served a 6-month term as a pro-bono strategy and operations consultant for a local nonprofit in Guatemala dedicated to improving quality of life for Maya women through financial inclusion. Before that, she worked as a management consultant with Booz Allen Hamilton for two and a half years supporting various federal and nonprofit clients. Sonovia has a Bachelor's degree in International Health from Georgetown University and credits her major with cultivating her interest in the social sector. For leisure, she loves to get lost traveling, cook for loved ones, and read for hours on end.