Reimagining Leadership: ProInspire's Work & Impact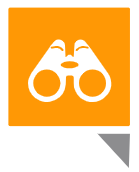 Vision
ProInspire envisions an equitable and just society: free of systemic oppression where all people thrive.
Mission
ProInspire activates leaders at all levels to accelerate equity at the individuals, organizational, and systems levels.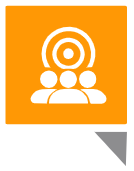 Bold Goal
ProInspire's bold goal is for social sector leaders at all levels to have the competencies, confidence, and connections to accelerate equity.
ProInspire envisions an equitable and just society: free of systemic oppression where all people thrive. Rooted in the belief that leadership and equity are key to the systems change needed to realize this vision, we design and deliver programming and resources to support individuals, strengthen organizations, and influence and equip the sector, so that leaders at all levels have:
Competencies to accelerate equity
Confidence to take action
Connections to build their network and maximize their impact
Core Values
Our values of equity, authenticity, collaboration, and courage are essential to who we are and what we do. They are our guiding stars as we continuously strive to embody their ideals in our lives and in our work.

Equity
In order to change systems and maximize social impact, we need leadership at all levels to champion equity first. We are committed to building an equity culture internally and aspire to make equity a non-negotiable core value of the social sector through our work.

Authenticity
The best work happens when individuals can be their whole selves and operate at their learning edge. We work to build a culture that supports authenticity and growth. We hold ourselves accountable to our stakeholders and we embrace our wins and our challenges in full transparency.

Collaboration
We deliver the most progress towards our mission when we collaborate with each other and with our partners. We seek out diverse perspectives and incorporate them into our practice and decisions. We strive to be a respectful and fair partner to our stakeholders.

Courage
It takes courage to reimagine leadership at all levels and disrupt systems that perpetuate inequity. We ask questions to challenge the status quo and engage with our stakeholders. We acknowledge our limitations with humility, and we fail forward through a process of continuous learning.