Activating Social Impact Leaders to Accelerate Equity
We design and deliver programs and resources to help social sector leaders build the competencies, confidence, and connections to accelerate equity and leadership.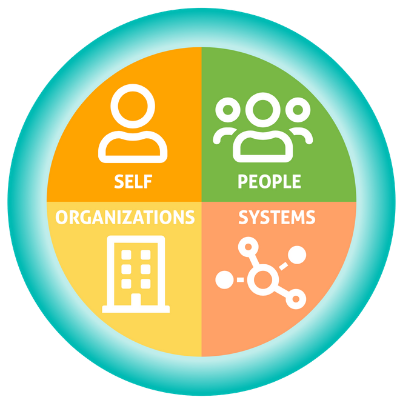 Just Released!
Crises as a Catalyst: A Call for Race Equity & Inclusive Leadership
A reflective tool and guide for individuals and organizations to advance race equity and inclusive leadership during crises. This tool is based on internal ongoing research and feedback from a wide circle of colleagues for our full Leadership Guide for Inclusion and Impact that is focused on inclusive leadership practices that support race equity.
Learn More
Resources
Research and Resources on Leadership and Equity
Our interactive database featuring primary research and resources from the field is a valuable tool to expand your knowledge and support your work. Check out Equity in the Center's latest research which provides insights, tactics, and practices to help shift organizational culture.
View Resources
Check out our latest happenings on social media