Alumni Engagement Summit: Takeaways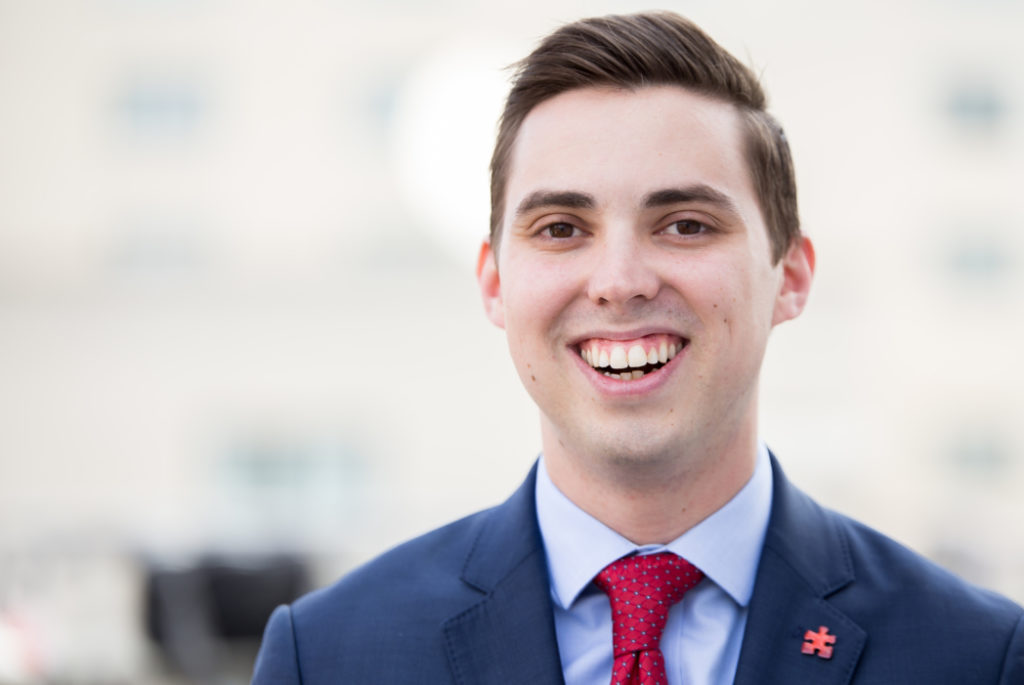 By: John Campbell,
Co-Chair ProInspire Alumni Council and 2016 DC ProInspire Fellow
Over the Summer, I had the opportunity to represent ProInspire at Capital One Foundation's Alumni Engagement Summit. Over 30 organizations from around the country gathered to share best practices, learn about alumni engagement strategies, and enhance our current alumni practices. The sessions focused on a number of critical areas, but three stuck out to me as the most relevant to my work as Co-Chair of the ProInspire Alumni Council. They included: communications and marketing, alumni engagement, and fundraising.
Each of these conversations was facilitated by leaders from Building the Alumni Generation beta group and included Year Up, College Summit, and Breakthrough Collaborative. Although the focus areas contained uniquely distinct conversations, one common theme emerged from the discussions: alumni engagement is inter-connected to every facet of an organization. This means that alumni engagement doesn't just begin at the point a person leaves a program, graduates from a school, or moves on to the next stage of their life. It begins from the very beginning of participant recruitment. Three key actions around alumni engagement surfaced from these conversations:  
Personalize alumni engagement. To make engagement more personalized, organizations should ensure they are using channels where their alumni are active. This means sending tailored messages through varied channels including social media, email, mail, and in person. It also means that data collection and surveys are important ways to understand how and when your alumni want to be reached and about what.
Provide opportunities that demonstrate impact. Affinity might be what drives alumni to support their alma mater, but impact is what defines their engagement to other types of organizations with less than standard alumni definitions. According to Curt Ellis and Stuart Davidson's "Rethinking Alumni Programs for Greater Impact," published in the Stanford Social Innovation Review, alumni programs should be asking themselves "What would it look like to orient alumni programs not toward a trip down memory lane but toward addressing the problem that attracted them to the organization in the first place?" This question requires organizations, like ProInspire, to provide impacting opportunities for engagement that center on the why and not what. For example, what opportunities do we provide that help our alumni be the agents of change they had hoped to be when they applied to a ProInspire program?
Build intentionality and relevance into alumni engagement. To achieve this, organizations need to think about the value proposition of their programs and their alumni engagement activities. Are your alumni getting more than they are being asked to give? Organizations often proposed alumni activities based on what's best for the organization instead of cultivating long term relationships that will yield more dynamic engagement. To prevent this, organizations should survey their alumni annually, collect data on participation (including the exploration of an alumni engagement score), and respond to alumni feedback.
As the new Co-Chair of the 2018-2019 ProInspire Alumni Council, the topics discussed, probing questions, and strategies for success provided me an opportunity to be reflective of our work and efforts over the last two years. While there is still much work to do in order to activate and mobilize our network, ProInspire's alumni engagement is sophisticated and systematic. As the Council moves into its second year, I look forward to bringing many of these strategies back to enhance our efforts and further engage our alumni.