How ProInspire Shifted My Career Narrative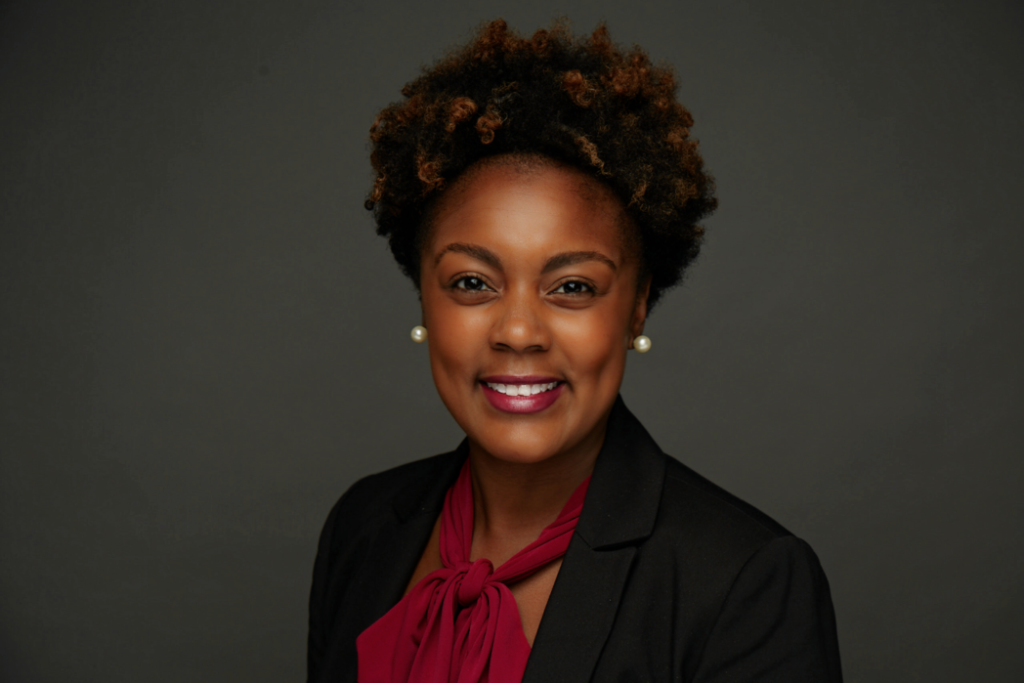 By: Talisha Rice,  ProInspire Fellow, 2015,
University of Pennsylvania (Wharton), MBA Candidate 2020
Nearly three years ago I left my corporate job with one of the world's leading financial services institutions, JP Morgan, to transition into the social sector to work with an education, health, and socioeconomic international development organization, FHI 360.  This was one of the most pivotal moments in my early career. ProInspire, a nonprofit focused on developing leaders for organizations addressing the world's greatest challenges, motivated me to utilize the skills that I'd developed in the private sector to strategize expanding funding mechanisms beyond the United States Agency for International Development (USAID) through the ProInspire Fellowship.  This fellowship was a one year program in which individuals were partnered with nonprofits in the San Francisco Bay Area and Washington, D.C. Fellows were provided with monthly training opportunities through ProInspire to aid in their professional development.
At the close of my one year fellowship with FHI 360, I joined ProInspire in a full time capacity as the Senior Program Manager for Leadership Development.  My time at ProInspire has been nothing short of amazing. I've had the opportunity to manage programs such as the Managing for Success Program, the ProInspire Leadership Institute, Results Based Facilitation, and custom programs with ProInspire partners.  Most recently, I've also had the pleasure of working on ProInspire's newly developed Competency Model, which will serve as a guide for core competencies that social sector leaders should possess as they continue to chart their paths in their respective careers.
This past year, the ProInspire team made a strategic decision to sunset the ProInspire Fellowship.  As a member of the strategy committee, this was my first time evaluating a program that I'd benefited from.  I learned the value of having to make tough decisions as a leader. Making the decision to sunset the ProInspire Fellowship enabled ProInspire as an organization to continue its path towards expansion through various leadership development programs and focusing on how to center equity in our work.  
So what's next for me?  In December of 2017, I received the exciting news that I'd been admitted into four top business schools!  After many conversations with my support system, I've decided to pursue my MBA at Wharton this upcoming fall.  I'm looking forward to bringing my perspectives from my diverse set of personal and professional experiences to the Wharton classroom and community.  This is one of the many doors that ProInspire helped me open.
There are many things that I'll miss about working at ProInspire, but ultimately, I'll miss the people.  I don't know if I'll ever find a better group of people to work with. And by the people, uniquely so, I'm referring to my day to day co-workers as well as external stakeholders — alumni, consultants, funders, and partner nonprofits.  I think this element differentiates ProInspire. Some employees feel that the people within their respective organizations make their experiences rewarding, but they may have difficult clients or struggle with affiliate partners. But I can confidently say that I'll miss both the internal and external ProInspire players.
For anyone who is seeking to take a risk of any kind, great or small, take that risk.  Leave that monotonous job to do something that you truly want to do where you'll have stretch projects and a team that wants nothing but your success.  Apply to that school with that insanely high average standardized test score. Flesh out that business concept that keeps you up at night. Never give up on your goals, and don't let anyone dilute your dreams.  Be courageous and GO FOR IT! I've shifted from a detail oriented financial analyst who was heavily focused on data analysis to a big picture thinker, influencer, and growth strategist.