Introducing ProInspire's Bold Goal and Strategies for Impact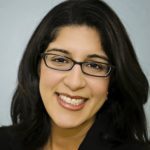 By Monisha Kapila
In March 2015, ProInspire started down the path of defining our bold goal for impact, and creating a strategy for the organization's future. As a young and lean organization, I thought our strategy process would take about a year. Along the way, we gained tremendous learnings through new opportunities, team changes, and stakeholder input.   
After about 20 months since we started this process, I am excited to share with you our Bold Goal and key strategies for impact over the next 3-5 years.
ProInspire's Bold Goal is that social sector organizations have high performing leaders at all levels in order to fulfill their missions.
We will achieve this goal through three key strategies:
Strategy 1: Develop leaders with the mindsets, skills, and tools needed to drive results
Strategy 2: Create pathways for leaders at all levels to achieve their potential
Strategy 3: Influence the sector to prioritize talent, equity, and inclusion
Now that we have defined our bold goal and key strategies, we will be focusing on:
Getting to the next level of detail on strategies and measurements – What do we mean by words like "high performing" and "mindsets"? How will we measure our impact?

Creating a learning plan – What do we need to learn over the next two years to implement these strategies? Who else can we engage to align around this work?

Developing an implementation plan – How will we implement these strategies? What support do we need to do that?
I feel confident that ProInspire is better positioned than ever to drive forward these strategies and create a stronger ecoystem for leaders at all levels in the social sector.
Over the coming weeks, our team will be sharing more details about the strategies, and inviting your input as we move to implementation planning. Thank you for all of your support to get us here, and we look forward to engaging you in achieving this bold goal.
Monisha Kapila is the Founder and CEO of ProInspire.