Self to Systems: Leading for Race Equity Impact
We're excited to introduce our newly released…
This model is based on research ProInspire started five years ago and supports individuals and organizations in identifying how their practices can create and sustain racially equitable experiences and outcomes within the social sector.

We believe in leadership at all levels in organizations and start with race to apply a power analysis around intersectional inequities. By centering on the needs of Black people, Indigenous people, and People of Color (BIPOC), leaders at organizations will create lasting change that disrupts racism.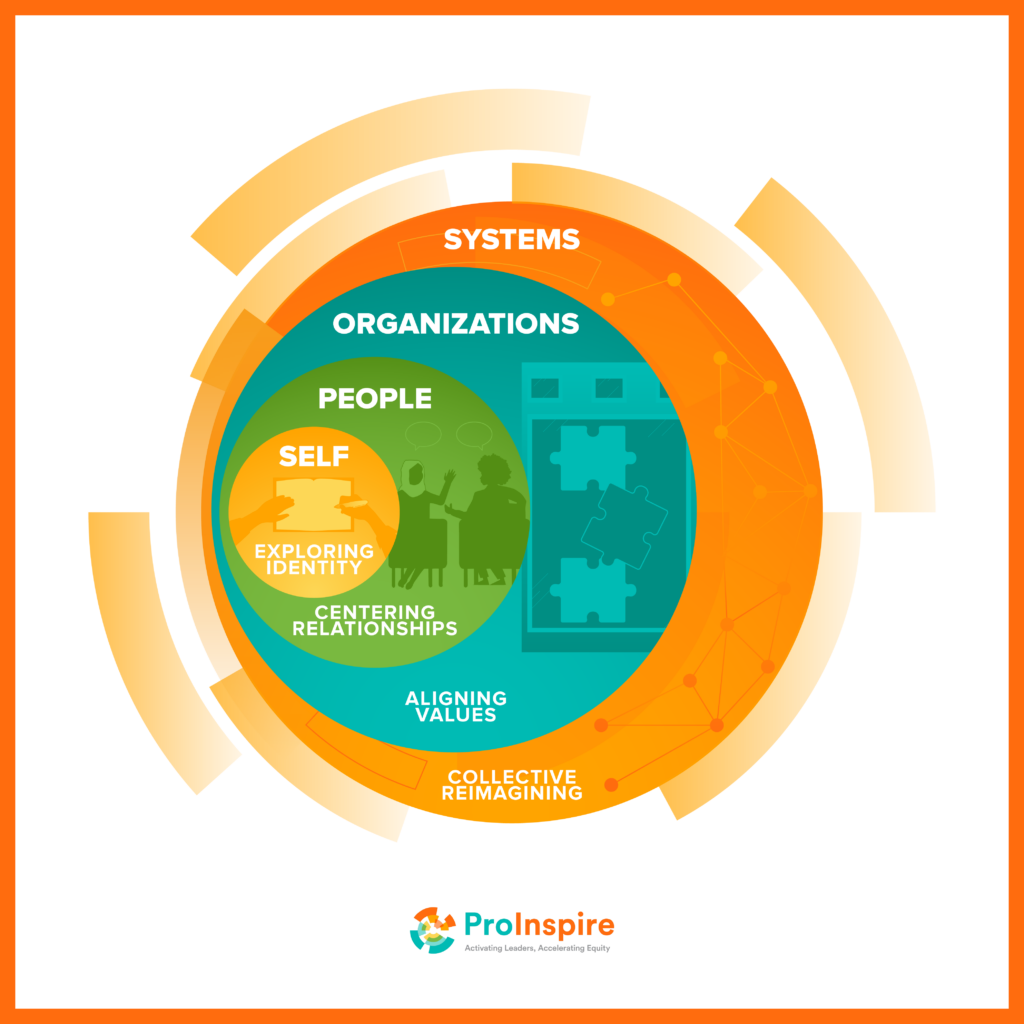 The Leadership Model for Race Equity Impact
Our model features four core commitments, corresponding practices, and reflection questions that individuals can adopt in their leadership for racial equity. We invite you to download and bookmark this tool and get ready to Lead for Race Equity Impact!
---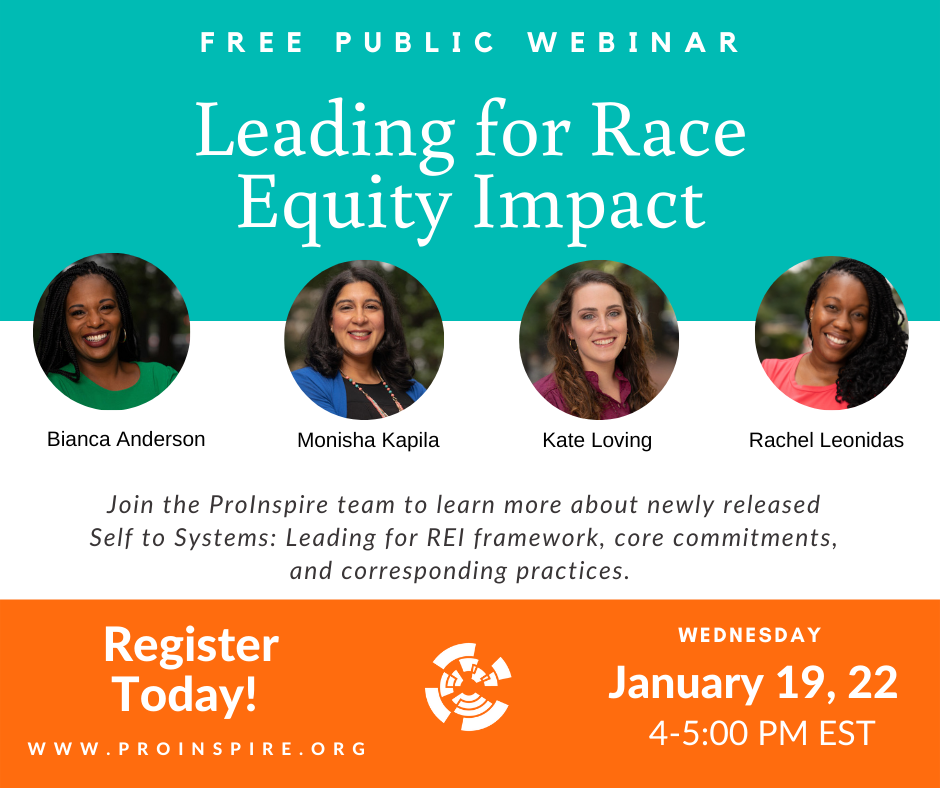 We invite you to join us…
Register for our free public webinar to learn more about our Self to Systems: Leading for Race Equity Impact model, ask questions and hear how you can apply this model through your work and in your organization.
Don't forget to download and bookmark our publication and we look forward to seeing you in the new year!