Message from the CEO
It has been one year since the COVID pandemic really hit us – highlighting interconnectedness around the world and racial inequities pervasive in our country. Those first three months felt like a blur – many of us (including me) set up temporary workspaces in our bedrooms, not quite ready to commit to this new situation. By May, we gave up ProInspire's office space and I found that turning my desk around in my bedroom gave me a new perspective. That was a metaphor for 2020 – continuous challenges, learning, shifting, and finding new perspectives.
The year 2021 feels like a period of transformation for us at ProInspire and the leaders and organizations we work with. From the insurrection at the Capitol to the increasing violence targeting Asian American, Native Hawaiian, and Pacific Islander (AANHPI) communities, we are reminded that white supremacy continues to shape-shift and impact people every single day.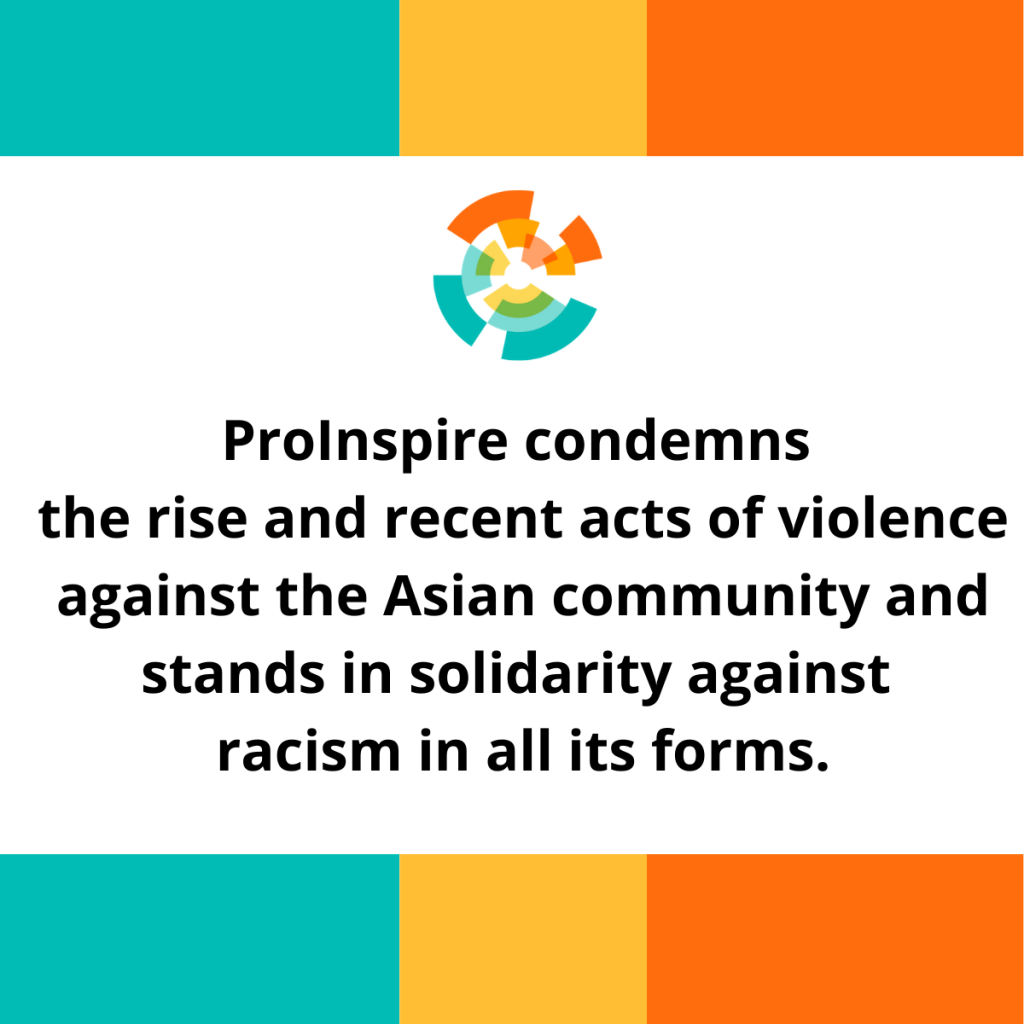 Each one of us has a responsibility to serve as a change agent, especially when it comes to leading in the social sector and in our philanthropic efforts now and into the future.
We have lots of exciting changes and opportunities to share, as well as introduce you to some new team members at ProInspire. We also want to celebrate the amazing and dynamic women across our network as we mark Women's History Month. Every day, we are dedicated to supporting women who are leading in the social sector and accelerating equity, particularly highlighting the leadership of women of color who are transforming our world for the better.
As we continue onward, let us not forget that although we have much to celebrate during these unprecedented times, we must match that uncertainty with a steadfast vision for the future.

Sincerely,
Monisha and the ProInspire team
An abbreviated version of this message appeared in ProInspire Quarterly Newsletter. Read the full Q1 2021 here.