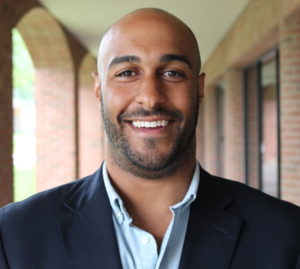 Andrew Plumley comes to ProInspire with experience in sustainability, strategy, and diversity, equity, and inclusion consulting in both the social and private sectors.  He has also worked in education, where he's advised on diversity and inclusion strategy at higher ed. institutions, as well as provided access and success programming for Pell eligible, students of color.  Andrew is a "We All Belong" program board member for the Community Economic Development Office, as well as served as a city council appointed Police Commissioner in the state of Vermont.
Andrew has a BA from Middlebury College, and received an MBA with a focus in social and environmental sustainability from the University of Vermont's Grossman School of Business.  In his role as Senior Program Manager, Andrew manages the launch of Equity in the Center, which is a field wide initiative to influence leaders to shift mindsets, practices, and systems to create a more diverse and equitable social sector.
Learn more about Andrew in our occasional blog series, The Backstory.