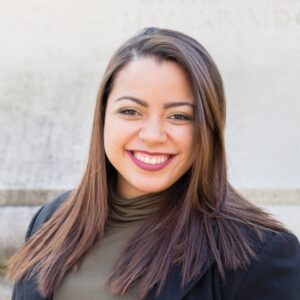 Ari Alvarez
Operations Manager, Nathan Cummings Foundation
Ari Alvarez joined NCF as the Operations Manager with seven years of non-profit and organizational development experience. As Operations Manager, Ari works in partnership with the Operations and Human Resource team in overseeing high-level management, policies, and structures.
Prior to NCF, Ari was the Operations and Development Director at International Corporate Accountability Roundtable (ICAR) where she managed the organization's financials, talent recruitment, fiscal sponsor relationship, funder relationships, and organizational development.
During her tenure at ICAR, Ari was an integral part of growing the organization, as well as creating and institutionalizing its processes and policy systems.
Previously, Ari worked at Catholic Charities NY in their Human Resources Department.
She received a Bachelor of Arts in International Studies and Spanish from Susquehanna University. In her free time, Ari enjoys the outdoors and is an avid hiker.