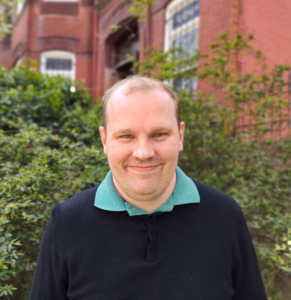 Brian Bates
Member Relations Specialist, Exponent Philanthropy
Brian Bates participated in the Spring 2019 M4S cohort in Washington, DC. He has worked in the field of philanthropy for 12 years in a variety of roles. Today he works as Member Relations Specialist at Exponent Philanthropy which serves lean funders. He is responsible for providing administrative and logistical support in a way that aligns with the overall goals, mission, and culture of the organizations. He builds relationships and serves as a resource for individuals and organizations from the time they are interested in joining, through their renewal cycle. 
Prior to joining Exponent Philanthropy, Brian worked as a program assistant at the Community Foundation of Greater Flint and in membership at the Council on Foundations where he developed his passion for philanthropy. He holds a BA in international relations from Michigan State University.
Brian is a native Michigander who spends his free time running and cheering for his beloved Spartans.