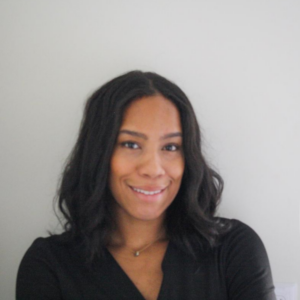 Caroline White
Communications Manager, New Jersey Community Capital
Caroline White currently serves as a Communications Manager at New Jersey Community Capital, New Jersey's largest community development financial institution.  In this role, she leads the development and implementation of the organization's strategic communications and marketing initiatives with community partners and mission-driven stakeholders across diverse sectors including small business, economic development and social enterprises.
Prior to joining NJCC, Caroline served as a Communications Manager at Trillium Asset Management, a management firm specializing in sustainable and responsible investing. In this role, she led the implementation of all integrated communications campaigns in addition to setting content and partnership outreach strategies. Caroline has also served as a Marketing and Communications Assistant at a sustainable textile company in NYC, planning and executing cross platform communications strategies for the launch of sustainable, ethically produced textile collections.
Outside of work, she is the founder of Grayson White Ceramics, a collection of handmade ceramic goods for the home. Ms. White earned a Bachelor of Arts degree in English from Wesleyan University in Connecticut and a Master of Business Administration from Simmons University in Boston.