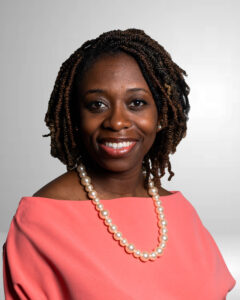 Danielle B. Powell
Director, Leadership 18
Danielle B. Powell participated in the ProInspire Managing for Success Fall 2017 cohort in Washington, DC and currently serves as Director of Leadership 18, an alliance of Chief Executive Officers (CEOs) responsible for leading some of the country's largest and most well-respected charities, non-profits and faith-based organizations. Member organizations serve over 87 million people annually and represent $59 billion in total revenue. Powell brings over a decade of strategic communications expertise informed by her work with various issue advocacy and non-profit organizations.
Powell brings a diversity of experiences working in strategic communications and project management. She has developed strategic outreach plans and has supported the execution of domestic and international meetings and events, including unveiling a comprehensive health care brand and coordinating initiatives for non-profits committed to advocacy and providing health and human services to under-served populations.
Before joining Leadership 18, Powell served as an Account Executive at GMMB, a D.C.-based strategic communications and advertising firm focused on cause marketing.
Powell holds a master in professional studies in Public Relations and Corporate Communications from Georgetown University and a bachelor's degree in Journalism from the University of North Carolina at Chapel Hill. She was selected as a 2020 American Express NGen Fellows, part of the American Express Leadership Academy, which offers a nine-month transformative opportunity for changemakers, age 40 and under, to strengthen their leadership capacity and hone change-making skills.  Powell also served on the Advisory Board for Goodwill Mission and Job Creation Services (GMJCS). A former military brat, Powell serves as a local church leader and currently lives in northern Virginia with her husband and three children.