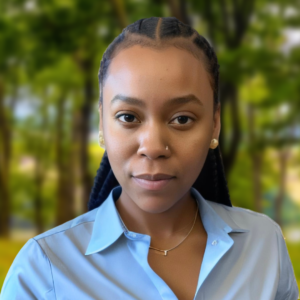 Ha'Na Muhammad
Program Manager
Ha'Na Muhammad is a dedicated program manager and former educator with a decade of experience serving systemically excluded communities. She thrives at the intersection of social activism, creativity, and business, letting her passion for fostering racial equity, access, and opportunity drive her on her mission as a social change agent. At ProInspire, Ha'Na brings her experience in project management, community engagement, and virtual program implementation to the team.
Ha'Na's journey began as a Teach For America corps member. There, she joined a community of educators devoted to empowering systemically excluded students, families, and communities. Her dedication led her to serve as both an Elementary Teacher and Elementary Program Manager, leaving a lasting impact on the lives she touched. Additionally, Ha'Na has contributed her skillset to a non-profit organization focused on empowering youth through entrepreneurship and exposure.
Ha'Na holds a Bachelor of Business Administration in Management and Strategic Leadership. Outside of work, she enjoys traveling, trying new foods, spending quality time with her niece and nephews, and volunteering in her community. Ha'Na is committed to being a catalyst for change, striving to help cultivate a world that is equitable for all, one positive action at a time.
What is your favorite form of self-care?
My favorite form of self-care is having Netflix marathons with good friends and good food!
What is something that you're learning about? 
Recently I have been learning to make tasty plant-based dishes in an attempt to make my diet cleaner and healthier. 
Why do you do what you do?
I stand humbly on the shoulders of those who tirelessly championed equity and access for those like me. I see my work as an opportunity to pay homage to those who've paved the way for me while actively striving to contribute to a world that is more just and accessible for everyone. It's not just a career; it's a calling, and I'm all in!