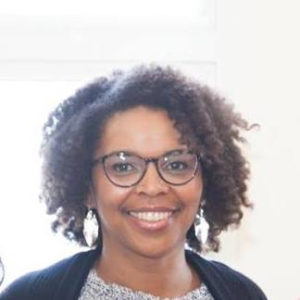 Isabelle Moses serves as Director of Talent Development with Faith in Action National Network. She also runs a part-time independent coaching and consulting practice. She has nearly 20 years of experience working with nonprofits, foundations, Fortune 500 companies and federal agencies as a program director, coach, consultant, facilitator, and trainer. Her expertise includes design and delivery of multi-faceted and multi-year leadership development programs designed to increase the impact of national networks of organizations at the individual, organizational and network-wide levels. She particularly enjoys working with social justice leaders and organizations working to disrupt the status quo and achieve equitable outcomes for communities of color.
Isabelle previously held consulting roles with Community Wealth Partners, The Management Center, Accenture, and Eagle Hill Consulting. Earlier in her career she managed investor communications with The Calvert Foundation and served as a Peace Corps Volunteer in Cameroon. Isabelle holds undergraduate and M.B.A. degrees from Georgetown University and is a certified leadership coach from Georgetown's Institute for Transformational Leadership. Isabelle serves as a member of Equity in the Center's Advisory Committee.
What is your favorite form of self-care?
Kayaking on the lakes of Michigan meets a lot of self care needs (movement meditation, exercise, time in nature) and it's great for physical distancing with friends!

What is something that you're learning about?

These days I'm in an ongoing process of unlearning and relearning – unlearning white dominant culture ways of being (especially ultra independence and extractive capitalism) and knowing and remembering the wisdom of collectivism and interdependence that also lives within us.