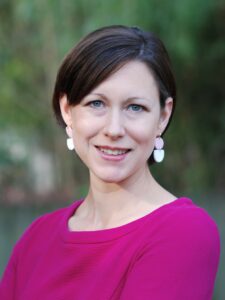 Jennifer (Jenny) Sullivan
Director of Housing and Health Integration, Center on Budget and Policy Priorities
Jennifer participated in the ProInspire Leadership Institute in 2019. She is Director of Housing and Health Integration at the Center on Budget and Policy Priorities in Washington, D.C. where she leads Connecting the Dots: Bridging Systems for Better Health, an initiative that identifies opportunities to strengthen the link between housing and health policy. Before taking this role, she worked on the Center's State Fiscal Policy team, where she directed work to advance population health and equity through better state budget and tax policies.
From 2011-2017 Jennifer served in leadership roles at Enroll America, a national campaign to maximize enrollment in health coverage through the Affordable Care Act. She has also held positions at the Centers for Medicare & Medicaid Services and Families USA, where she worked on federal policies to strengthen health coverage programs for low-income people.
Jennifer recently completed an executive certificate in Nonprofit Management through the Georgetown Center for Public and Nonprofit Leadership. She holds a Master of Health Science in Health Policy from the Johns Hopkins Bloomberg School of Public Health and a B.A. in Sociology from Kalamazoo College.