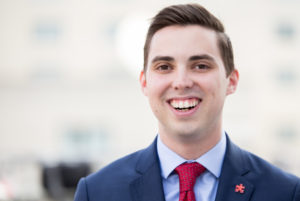 John Campbell, CFRE
ProInspire Network Leadership Council Co-Chair; Founder and Principal, FundED Strategies
John Campbell is a Certified Fund Raising Executive (CFRE) and was a 2016 ProInspire Fellow and has served on the Leadership Network Council since 2017.
In 2018, John founded FundED Strategies, LLC to support schools, education focused organizations, and small to mid-size nonprofits start, scale, and sustain their fundraising and strategy operations. Prior to forming FundED Strategies, John served as Director of Advancement for Eagle Academy Public Charter School. At Eagle Academy, John was responsible for the cultivation of over $5 million in strategic resources and partnerships which were designed to improve student success as well as organizational strategy. While at Eagle, John was instrumental in the formation of the Cassandra S. Pinkney Foundation, a private foundation formed after the passing of Eagle Academy's founder with the mission of making space for opportunity. John served as the Foundation's first Executive Director. 
John graduated from Lebanon Valley College with a Bachelor degree in Business Administration and Economics, and earned his Master in Business Administration from the Kogod School of Business at American University.
As a volunteer, John serves as co-chair of the ProInspire Leadership Network, board member of Fihankra Akoma Ntoaso (FAN), and is a member of the Association of Fundraising Professionals. John lives in Washington, DC, enjoys wine and traveling with his partner.