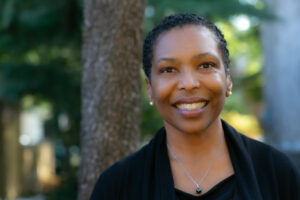 Margaret Brooks
CEO, Brooks Hawking Group
Margaret Brooks is a seasoned leadership development practitioner and executive coach and the CEO of the Brooks Hawking Group.
Throughout her three decades of working across multiple industries, Margaret gained first-hand experience of the challenges and benefits of leading and working in dynamic environments. With Margaret's wide range of experiences in the Human Capital function, she also brings expertise in Diversity, Equity and Inclusion.
Margaret is passionate about elevating the conscious practice of leadership by helping to develop leaders with the creative capacity to drive results and effectively navigate an increasingly complex business landscape.
When she's not working with clients, Margaret spends time studying mindfulness approaches and teaching Yin Yoga.
What is your favorite form of self-care?
Practicing Yin Yoga

What is something that you're learning about?

Healthy meals
Why are you on the ProInspire board?

I'm passionate about leadership development and equity. ProInspire is the perfect intersection.