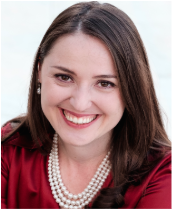 Incite International is an award-winning organization and leadership development company providing strategic planning, facilitation, training and coaching services to non-profit, corporate and public sector clients. Organizations that have benefited from Incite's services include Pew Charitable Trusts, Family League of Baltimore City, Melwood, Quality Trust, American Association of State Colleges and Universities, Washington Humane Society, NASA – Godard Flight Center, Environmental Protection Agency, Nuclear Regulatory Commission, Federal Transit Administration, and the World Bank.
Prior to launching her company in 2001 Margarita was a Management Consultant at Booz Allen Hamilton. She managed projects involving international environmental security tours, conferences, and workshops for participants from the United States, Latin America and Partnership for Peace nations. Margarita began her career at Chemonics International, primarily managing USAID and World Bank-funded projects in the Latin America and the Caribbean Division (LAC.)
Margarita holds a degree from James Madison University in International Affairs and Spanish and a graduate certificate in Organization Development and Change Leadership from Georgetown University. Her passion for international development, exploring different cultures and intent to change the world compelled her to travel, live and work overseas. Margarita has studied in Spain, worked in Honduras and the United States with international clients, and traveled extensively in Europe, Asia and Latin America. Her uniquely integrated educational, corporate, international, and coaching experience enables her to work with a diverse, multicultural clientele in English, Russian and Spanish.