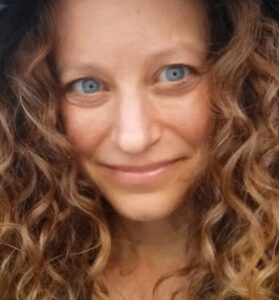 Michelle L. Light
Coach, Consultant and Strategic Advisor
I am a catalyst for change. For as long as I can remember, I have been moved by the idea of making a difference. 
Currently, I am a leadership coach, consultant, and strategic advisor. It brings me joy to harness and leverage my multi-faceted background to help other leaders be successful, particularly people who can help a lot of people. I serve a diverse client portfolio with leaders of all types, from senior leaders to emerging leaders, in highly-personalized 1-on-1 engagements. With a blend of compassion and candor, I both support and challenge my clients in bringing forth their best work and best selves, and even redefining how their best can be even better. One of my greatest compliments, "Michelle listens with intensity. Penetrating and insightful, her listening is powerful. I have felt it and enjoyed it – most of it, that is. The hard parts of her listening are often the greatest." 
My coaching has been inspired and informed by over 20 years of my own leadership experience. I have zigged zagged between sectors and tackled various complex social challenges in Washington, DC, New York City, Chicago, and Israel – such as building playspaces for kids who need it most; strengthening workforce development and adult education systems for unemployed and underemployed people; managing oversight of stimulus funds; contending with the systemic roots of poverty; striving to reintegrate individuals with criminal records; addressing zero tolerance discipline policies in our schools; or fostering coexistence between Arabs and Jews. I have worked with or for nonprofit agencies, government, foundations, and businesses, which has enhanced my understanding and sensitivity on how to navigate among those worlds. 
In every role, I sharpened my own leadership skills, with proven success stepping into brand new positions within demanding fluid environments and without a clear roadmap ahead to turn ideas into results. In fact, almost every single one of my jobs did not exist before I was in it. So, I know first-hand what it is like to grapple with the struggles and opportunities of leadership, whether within a small scrappy organization or a big bureaucratic institution. I have engaged with individuals from a playground to a prison cell, a classroom to a boardroom, City Hall to the White House. I relish innovation and creative problem-solving both within and outside existing systems. With my passion for new ventures, worthy ideas, and big challenges, my entrepreneurial spirit encourages clients to consider a wider range of possibilities and to experiment with different ways of achieving their own goals. 
My innate curiosity extends into all realms of my life. As an arts lover, competitive athlete, avid traveler, aspiring photographer, I seek out and soak up new experiences like a sponge – new activities to try, new feats to conquer, new places to discover – to open my mind, push my boundaries, and shift my perspective. Woven together, this is the full tapestry of character, sensibility, and experience that I bring to bear with all of my clients. 
I earned my bachelor's degree from Princeton University; my law degree from NYU School of Law where I was a Root-Tilden-Kern Public Service Scholar; and my executive certification in leadership coaching from Georgetown University's Institute for Transformational Leadership.