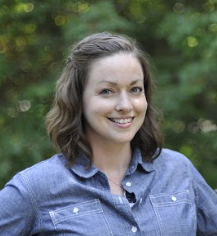 Patricia (Patty) Gentry
Director of Volunteer Engagement and Mobilization, March of Dimes
Patty Gentry is a nonprofit leader with over 13 years of experience working with youth, volunteers, donors, and key stakeholders through events, activations and digital campaigns. She joined March of Dimes in March of 2019 as the Director of Volunteer Engagement and Mobilization works to engage national service partners, Volunteer Leaders and volunteers to advance the fight for the health of all moms and babies. Prior to that she joined No Kid Hungry in 2008 working to end childhood hunger in America. 
Originally from Sims, Indiana, Patty attended Manchester College, and joined No Kid Hungry after working with several youth and hunger & homelessness-focused nonprofits in Indiana and Washington, D.C. Needless to say, she has worn many hats over the years within the nonprofit sector and looks forward to putting that experience toward the ProInspire community. 
In her spare time, she loves to be outside biking, hiking and walking around as many historic downtowns as possible.