Monisha Kapila
Founder and CEO
Monisha founded ProInspire to help individuals and organizations achieve their potential for social impact. Monisha brings 10 years of experience in the business and nonprofit sectors. Prior to launching ProInspire, she was a Senior Business Manager for Capital One Financial Corporation. Previously, she was a Harvard Business School Leadership Fellow with ACCION International, a pioneer in the commercial approach to microfinance. Monisha has worked with a number of leading non-profit organizations throughout her career, including CARE, the Initiative for a Competitive Inner City, and the Clinton Foundation. She began her career as a consultant with Arthur Andersen. Monisha has an MBA from Harvard Business School, where she was recipient of the Dean's Award, and a BBA with distinction from the University of Michigan. She received her Certificate in Leadership Coaching from Georgetown University. Monisha has spoken about developing nonprofit leaders and social entrepreneurship to audiences at universities, conferences, and more. She has been recognized as an American Express NGen Fellow, National Urban Fellows America's Leaders of Change, and as part of the Aspen Institute's Socrates Society. She previously served as Vice Chair of the Board for the I Do Foundation.
Gene Kunde
Chief Financial Officer|Bay Area Executive Director
Gene Kunde leads ProInspire's work in the Bay Area and helps position our organization for sustainability and scale. After a successful career in the world of business, Gene started working in the nonprofit sector and teaching graduate students. Gene began his business career as a trainee at the Ford Motor Company and held management positions at the TORO Company before founding a successful distribution company of technology products. Later he joined Epson America where he became General Manager and COO. More recently he was CEO and President of Birkenstock USA. In 2011 Gene transitioned into the nonprofit sector as COO of Strive for College, a nonprofit organization that is dedicated to helping underserved high school students find, enroll, and pay for their education at the best-fit 4 year college. He has also been teaching at the graduate level at the University of California – Berkley. Gene has a BS degree from the University of Wisconsin, an MBA from the University of Minnesota, and an Executive Leadership Certificate from the Peter Drucker & Masatoshi School of Business, Claremont Graduate School.
 Christine Lai
Program Director|Collaboration Catalyst
Christine Lai currently serves as ProInspire's Program Director and Collaboration Catalyst. Her skills and strength in curating memorable experiences and building meaningful communities will support her work in managing the ProInspire Fellowship programs, building community and relationships – while identifying collaboration opportunities – with fellows, partners, and supporters, and expanding the ProInspire program. Christine served as a 2012 ProInspire Fellow at the Cesar Chavez Public Charter Schools for Public Policy, where she focused on marketing and communication. Christine began her career as a founding staff member at the University of California, Merced, developing leadership and student life programs. She also spent over six years operating basketball tournaments around the country with Nike's Tournament of Champions. Prior to sector switching, Christine was the Executive Strategy Director at Elite Meetings International, a hospitality marketing and technology start-up representing luxury hotels and resorts around the world. While at Elite Meetings, Christine advised on business development and company strategy and executed events and marketing. Christine graduated from the University of California, Santa Barbara with a BA in Political Science.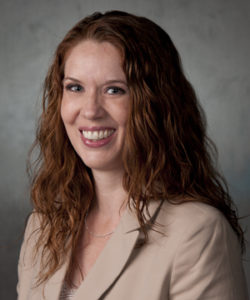 Jenn Gillins
Director, Managing for Success
Jenn Gillins has over 17 years of experience working with non-profit, Federal and state government, and Fortune 500 organizations. Jenn is President and CEO of Ambition LLC, a business focused on helping technical experts transition into leadership roles and helping organizations cultivate optimal work cultures. Before founding Ambition, Jenn was a leader at Booz Allen Hamilton, where she led multi-million-dollar leadership and employee development programs while mentoring and training her own employees. Before working at Booz Allen, Jenn worked at the National Center for Missing & Exploited Children where she created partnerships with State Attorneys General and FBI offices to implement Internet-safety education programs. Jenn is also a former teacher, and has a passion for helping others and making a difference. Jenn graduated from Georgetown University's Executive Leadership Coaching Program and holds a Bachelor's degree from Brigham Young University.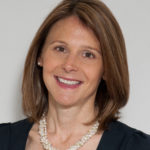 Martha Searby
Communications Director|Storyteller
Martha has over 14 years of experience in communications, marketing, PR, and project management. After 12 years at Nestlé USA in brand management and corporate communications, she and her family relocated to Washington, D.C. in 2011. Before joining the ProInspire team, Martha helped a boutique recruiting firm develop expansion plans and further its mission to expand the marketplace for part-time business opportunities. Martha has remained active in school and community organizations, including serving on several boards and volunteering as a pro-bono consultant for Compass for the past two years. She has a BA in Political Science from Northwestern University and an MBA from the Anderson School at UCLA.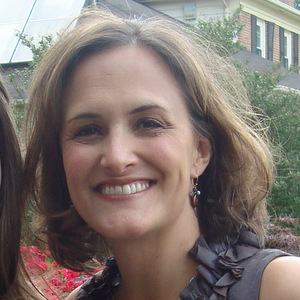 Pam Priester
Recruiting Director
Pam brings 25 years of board oversight, operational management, HR, staff through executive-level recruiting and accounting experience in educational, public accounting, and corporate environments to ProInspire. Her cross-functional expertise yields a broad understanding of business issues and an ability to evaluate business decisions in the context of both operational and financial goals. She has also been a co-founder and trustee of a thriving K-8th grade school in Northern Virginia. She has a proven record of successfully establishing HR and operational processes and policies to help organizations such as Arthur Andersen and PricewaterhouseCoopers achieve their strategic goals. Pam holds a BBA in Accounting from the College of William & Mary and a MA in Human Resource Management from Marymount University.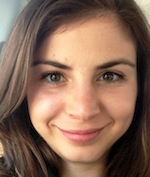 Bianca Kahlenberg
Digital Communications Manager 
Bianca is responsible for ProInspire's social media engagement and online presence. She first joined ProInspire as a 2013 Fellow for the National 4-H Council, and shortly after took on the additional responsibilities of the Digital Communication Manager. In her role at National 4-H Council, Bianca is building and implementing an engagement  strategy for 4-H's alumni members.  Prior to her fellowship year, Bianca worked in a sales and marketing capacity at a growing research and grant development firm, serving their non-profit and healthcare clients. Bianca has been a volunteer with the American Red Cross for over 10 years and currently serves as Chair of their National Young Professionals Council, a group of volunteer leaders who work with the organizations' senior leaders to think about how to best engagement young professionals as volunteers and donors.  Her social media and digital experience started early when serving in similar capacities with the American Red Cross National Youth Council, helping create the Red Cross's first youth-focused website, as well as manage their national newsletter and social media presence. Technology and online communication has always been a reoccurring theme in Bianca's previous roles and she's excited to leverage her experiences to help build ProInspire's online brand. Bianca holds a BA in Political Science from the University of Florida.
Savanna Booth 
Program Coordinator
Savanna is responsible for program oversight and coordination. Joining theProInspire team in late June and helped facilitate the launch of ProInspire's new program Managing for Success, a training program for non-profit managers. Prior to her involvement with ProInspire, Savanna spent half a year studying abroad in South Africa. There she studied community development and prejudice reduction at the Nelson Mandela Metropolitan University while volunteering at the Sinethemba Child Center as a mentor and tutor. Savanna is currently a senior at George Mason University finishing up her degree in Psychology with a minor in Neuroscience. In her time at George Mason University, Savanna has functioned as the President of the GMU Women's Club Soccer team, a research assistant at the Graduate MRES lab, and executive member of the Relay for Life committee helping to put on one of the largest philanthropy events on campus. She has experience in group psychometric analysis, mentorship and event planning, all of which has proven relevant in her role as Program Coordinator.