Monisha Kapila
Founder and CEO
Monisha founded ProInspire to help individuals and organizations achieve their potential for social impact. Monisha brings 10 years of experience in the business and nonprofit sectors. Prior to launching ProInspire, she was a Senior Business Manager for Capital One Financial Corporation. Previously, she was a Harvard Business School Leadership Fellow with ACCION International, a pioneer in the commercial approach to microfinance. Monisha has worked with a number of leading non-profit organizations throughout her career, including CARE, the Initiative for a Competitive Inner City, and the Clinton Foundation. She began her career as a consultant with Arthur Andersen. Monisha has an MBA from Harvard Business School, where she was recipient of the Dean's Award, and a BBA with distinction from the University of Michigan. She received her Certificate in Leadership Coaching from Georgetown University. Monisha has spoken about developing nonprofit leaders and social entrepreneurship to audiences at universities, conferences, and more. She has been recognized as an American Express NGen Fellow, National Urban Fellows America's Leaders of Change, and as part of the Aspen Institute's Socrates Society. Monisha serves on the Advisory Council of the Talent Philanthropy Project and as a mentor for the Nonprofit Roundtable's Future Executive Directors Fellowship. Outside of work, she enjoys running after her young son and daughter, finding easy slow cooker recipes, and walking to work whenever she can.
Gene Kunde
Chief Financial Officer|Bay Area Executive Director
Gene Kunde leads ProInspire's work in the Bay Area and helps position our organization for sustainability and scale. After a successful career in the world of business, Gene started working in the nonprofit sector and teaching graduate students. Gene began his business career as a trainee at the Ford Motor Company and held management positions at the TORO Company before founding a successful distribution company of technology products. Later he joined Epson America where he became General Manager and COO. More recently he was CEO and President of Birkenstock USA. In 2011 Gene transitioned into the nonprofit sector as COO of Strive for College, a nonprofit organization that is dedicated to helping underserved high school students find, enroll, and pay for their education at the best-fit 4 year college. He has also been teaching at the graduate level at the University of California – Berkley. Gene has a BS degree from the University of Wisconsin, an MBA from the University of Minnesota, and an Executive Leadership Certificate from the Peter Drucker & Masatoshi School of Business, Claremont Graduate School.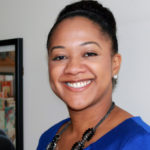 Dionne Galloway
Program Manager
Dionne maintains responsibility for ProInspire's flagship Fellowship and Managing for Success programs. Prior to joining ProInspire, Dionne was a 2013 ProInspire Fellow. During her Fellowship, Dionne served as Operations Manager at City First Enterprises, a Community Development Finance Institution that channels capital for justice to expand economic opportunity; and City First Homes, a leading affordable housing organization.  Dionne has over six years of experience in marketing, communications, public relations and operations. With such a diverse career path, including time serving as the Director of Marketing and Operations for The Keri Shull Team and Keller Williams Realty and as a Communications Specialist with the American Federation of Government Employees, Dionne is excited to have the opportunity to use her experience and expertise to support the groundbreaking work of ProInspire. Dionne is a graduate of Howard University in the District of Columbia and holds a Bachelor of Arts in Journalism—with a concentration in advertising—and a minor degree in graphic design.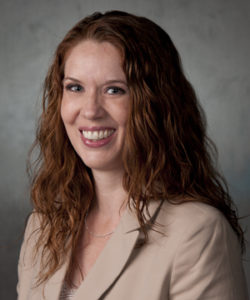 Jenn Gillins
Director, Managing for Success
Jenn Gillins has over 17 years of experience working with non-profit, Federal and state government, and Fortune 500 organizations. Jenn is President and CEO of Ambition LLC, a business focused on helping technical experts transition into leadership roles and helping organizations cultivate optimal work cultures. Before founding Ambition, Jenn was a leader at Booz Allen Hamilton, where she led multi-million-dollar leadership and employee development programs while mentoring and training her own employees. Before working at Booz Allen, Jenn worked at the National Center for Missing & Exploited Children where she created partnerships with State Attorneys General and FBI offices to implement Internet-safety education programs. Jenn is also a former teacher, and has a passion for helping others and making a difference. Jenn graduated from Georgetown University's Executive Leadership Coaching Program and holds a Bachelor's degree from Brigham Young University.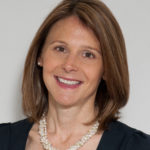 Martha Searby
Communications Director | Storyteller
Martha has over 14 years of experience in communications, marketing, PR, and project management. After 12 years at Nestlé USA in brand management and corporate communications, she and her family relocated to Washington, D.C. in 2011. Before joining the ProInspire team, Martha helped a boutique recruiting firm develop expansion plans and further its mission to expand the marketplace for part-time business opportunities. Martha has remained active in school and community organizations, including serving on several boards and volunteering as a pro-bono consultant for Compass for the past two years. She has a BA in Political Science from Northwestern University and an MBA from the Anderson School at UCLA.