Editor's Note: This is part of a series of posts about the Opportunity Summit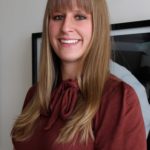 By Elle Carne, 2013 Management Fellow
Last week I attended Opportunity Nation's Opportunity Summit with colleagues from different ProInspire fellowships. I left feeling rejuvenated about the work I do to support youth by expanding education opportunities. The Summit brought my work with youth and my ProInspire experience full circle – sometimes you need to be reminded why you do what you do.
Senator Cory Booker opened the conference with an inspirational speech – his emphasis on the collective will and collective spirit really stuck with me. "If you want to go fast, go alone. If you want to go far, go together." I think that encapsulates work today – regardless of the field. We have to prepare youth to be competitive in the growing, global, knowledge-based economy and provide them with the access and support to be successful. I try to do this on a daily basis and it was invigorating to be at a conference with people who believed in the same end goal.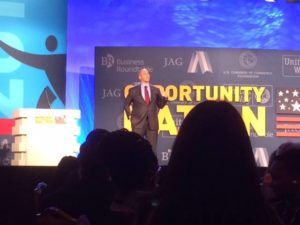 In his speech, Senator Booker also mentioned four elements that are crucial to supporting disconnected youth:
1. Nonprofit and private partnerships
2. Diversity
3. Collaboration
4. Not waiting for government to solve the problem
To me, this is the platform that ProInspire is working towards. During my Managing for Success program, I was able to work on my "soft-skills" like leadership (which Secretary of Labor Thomas Perez called essential skills). It was also an opportunity for me to be in a diverse group of like-minded people who wanted to solve real-world problems.
Working together for a common, greater good is why I have worked in the nonprofit and education sector for the past 7 years. The varied speakers, dynamic discussions and overall atmosphere of the Opportunity Summit have re-energized my work supporting the next generation of leaders.
2013 ProInspire Management Fellow Elle Carne works in Operations for Mundo Verde Bilingual Public Charter School in Washington, DC. Mundo Verde is an Expeditionary Learning school focused on environmental sustainability and bi-literacy. Elle graduated with a BA in History and a Master's in Public Administration, both from the University of Washington.