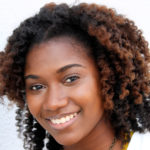 By Shala Marks, 2014 ProInspire Fellow
In November 2014, my grandfather, James A. White, Sr., gave a TEDx talk entitled, "The Problem I Had Renting a House." He spoke about his many experiences with everyday racism, the recent cases of police brutality and what we, collectively, can do to make a difference besides getting angry.
The subject of his talk certainly pulled at my writer-activist heartstrings, but unexpectedly, another component of his speech ignited my passion—his journey.
You see, my grandfather worked his way from a GED to successfully running his own consulting firm for more than two decades—to now being featured on the homepage of Ted.com.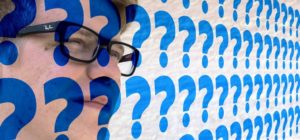 Most of us, especially millennials, are inundated with "words of wisdom" about the paths we should take to career success. From business school to x amount of years of experience to building our brand and networking, we've been spoon fed pre-determined and socially accepted steps on America's ladder to professional success. And to stray from the "norm" produces labels of lazy, entitled, narcissist, and spoiled.
How dare millenials reject "working your way up" and create their own paths to success, many say. Well, people like James White and many more respond, How dare they not?
To society, getting a GED is certainly not the "correct" step when pursuing entrepreneurship, but my grandfather is a great example that it's perfectly okay for each of us to create our own paths (and timetables) and define what success means to us, even if the steps we take to get there don't mirror the norm. (Switching from Corporate America to ProInspire is a great example!)
Even one of the most beloved innovators, Steve Jobs, agreed:
Your time is limited, so don't waste it living someone else's life. Don't be trapped by dogma – which is living with the results of other people's thinking. Don't let the noise of others' opinions drown out your own inner voice. And most important, have the courage to follow your heart and intuition.
As we continue navigating the social sector, may we boldly carve out a route that best fits our dreams—using only our intuition one step at a time.
TEDx Talk Url: http://www.ted.com/talks/james_a_white_sr_the_little_problem_i_had_renting_a_house
2014 DC ProInspire Fellow Shala Marks combines her passion for service and love for writing as a communications manager at Foster Care to Success, the oldest and largest national nonprofit organization working solely with college bound foster youth. Shala aspires to use the power of written communication to fashion a voice for social justice as she excitedly pursues publication of her first novel. Follow her on Twitter: @shala_marks