ProInspire Faculty Member Featured in Huffington Post Blog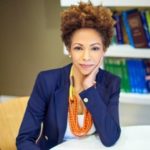 Tiffany Quivers, ProInspire faculty member and leadership development consultant, was recently featured in the Inside the Office blog series on Huffington Post. In this piece, Tiffany discusses her work and reveals some of the motivations and inspirations that helped shape her both personally and professionally.
Tiffany will be leading our Managing for Success program this Fall in Washington, DC. Click here to learn more about Managing for Success. Applications for the Fall cohort are available here.
We're excited to share this great profile with you!
---
Inside the Office with Tiffany Quivers: Elevating Leaders to Success
Original post by Lydia Kearney Carlis, Contributor, Huffington Post
Tiffany Quivers is more than an educator. She is a life-changer who expertly unearths the beauty and voice within each of her students. Her career spans over a decade of corporate and public sector endeavors that have highlighted her talents as a speaker, teacher and curriculum developer. We were honored to interview her recently and learn about her growth as a leader and a teacher. We love how she uses her work to engage and inspire.
What is your "day" job?
This is a hard question because I feel like I wear many hats. When I teach, I introduce myself as a Leadership Development Consultant. My work involves teaching, program and curriculum development. Each course I teach, program I design or curriculum I write is geared towards helping people tap into their unlimited potential. It's all about our mindset. I try to get people to think beyond their present circumstances and create the right conditions for maximum growth.