We believe that an equitable and just society is in our reach — but creating it will require all of us to expand our thinking on leadership, equity, and the future of social impact work. Now is the time to look ahead and understand the assets we already have, what opportunities we need to create, and how we want to approach social impact work over the next 10 years.
The ProInspire Summit is an opportunity to gather with leaders at all levels across the social sector to share our collective wisdom and experiences as we envision the future we hope to create. Featuring three energizing speakers and using the unconference format to co-create our agenda, this day-long convening will provide space for participants to learn from and inspire each other as we pose questions, challenge assumptions and existing models, and share ideas about leadership, equity, and the future of social impact work.

Our goal is for you to leave with a clearer understanding of your role in realizing our shared vision, greater confidence to take action, and stronger connections to build your network and maximize your impact. Bring your energy, your openness, and your ideas for discussion topics, and we look forward to seeing you on June 13th!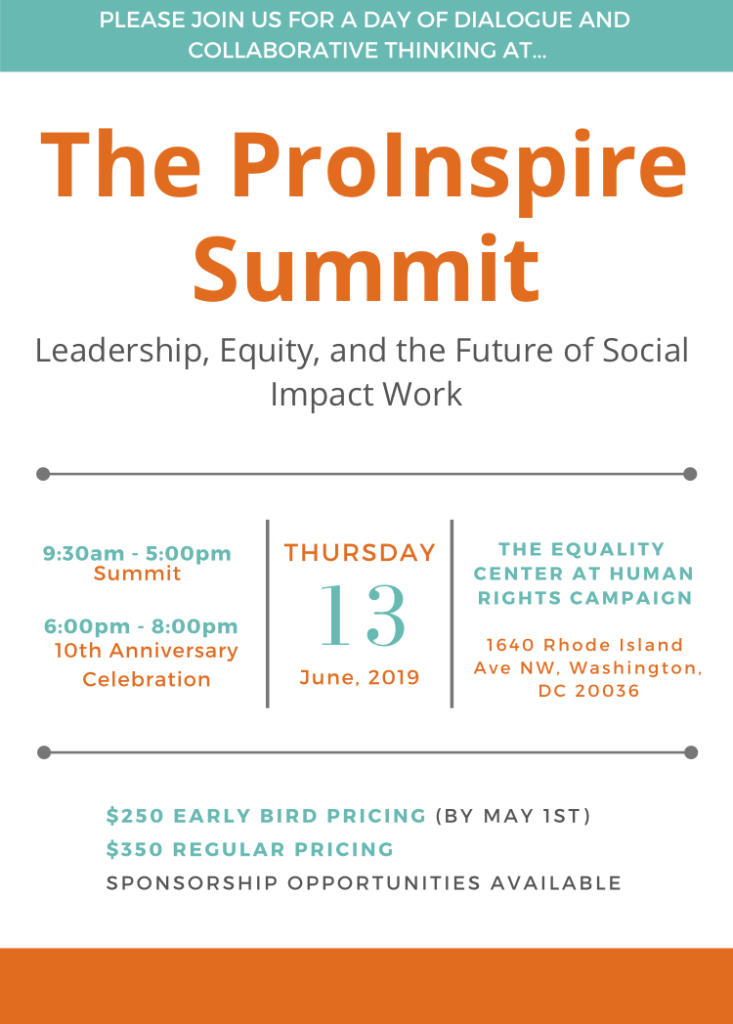 Logistics
Date and Time
All events will take place on Thursday, June 13, 2019:
8:30am-9:30am: Registration
9:30am-5:00pm: ProInspire Summit
5:00pm-6:00pm: Social Hour (see below)
6:00pm-8:00pm: ProInspire 10th Anniversary Celebration
Location
Equality Center at Human Rights Campaign
1640 Rhode Island Ave NW
Washington, DC 20036
(by 17th St NW and M St NW).
Tickets
$250 Early Bird Pricing (by May 8th)
$350 Regular Pricing (Sponsorship Opportunities Available)
$50 Celebration Only (Learn more here)
Agenda
| Time | Component |
| --- | --- |
| 8:30-9:30am | Registration, Breakfast |
| 9:30-10:45am | Welcome, Jessica Vazquez Torres, Marketplace of Ideas |
| 10:45-11:00am | Transition, Coffee Break |
| 11:00-11:50pm | Round 1 |
| 11:50-12:05pm | Transition |
| 12:05-12:40pm | Sean Thomas-Breitfeld, Call for Ideas |
| 12:40-1:50pm | Lunch |
| 1:50-2:40pm | Round 2 |
| 2:40-2:55pm | Transition, Coffee Break |
| 2:55-3:45pm | Round 3 |
| 3:45-4:00pm | Transition |
| 4:00-5:00pm | Share-out, Lupita González, Closing |
| 5:00-6:00pm | Social Hour |
| 6:00-8:00pm | 10th Anniversary Celebration |
The Summit Speakers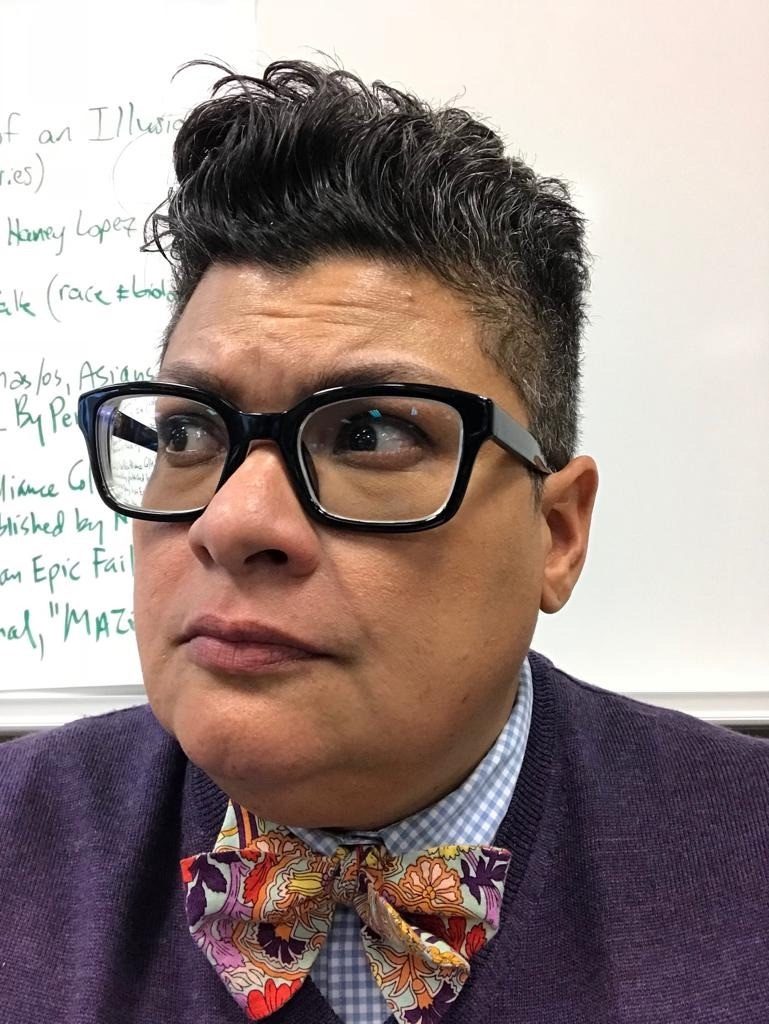 Jessica Vazquez Torres
National Program Manager, Crossroads Antiracism Organizing & Training
Jessica Vazquez Torres is a proven leader with 20 years experience in antiracism, anti-oppression, and cultural competency workshop development and facilitation. Jessica is deeply committed to dismantling the socially constituted structures and cultural dynamics that marginalize and minoritize People of Color, Queer, and immigrant communities and limit their access to the resources they need to thrive.
Jessica, a 1.5-Generation ESL Queer Latina of Puerto Rican descent, holds a Bachelor of Arts in Criminal Justice from the University of Central Florida, a Master of Divinity from Christian Theological Seminary, and a Master of Theological Studies from the Candler School of Theology at Emory University. When not on a plane,Jessica attempts to become a bread baker, cultivates community with her spouse Laura, walks (sometimes for exercise), and sings songs badly with full abandon.
---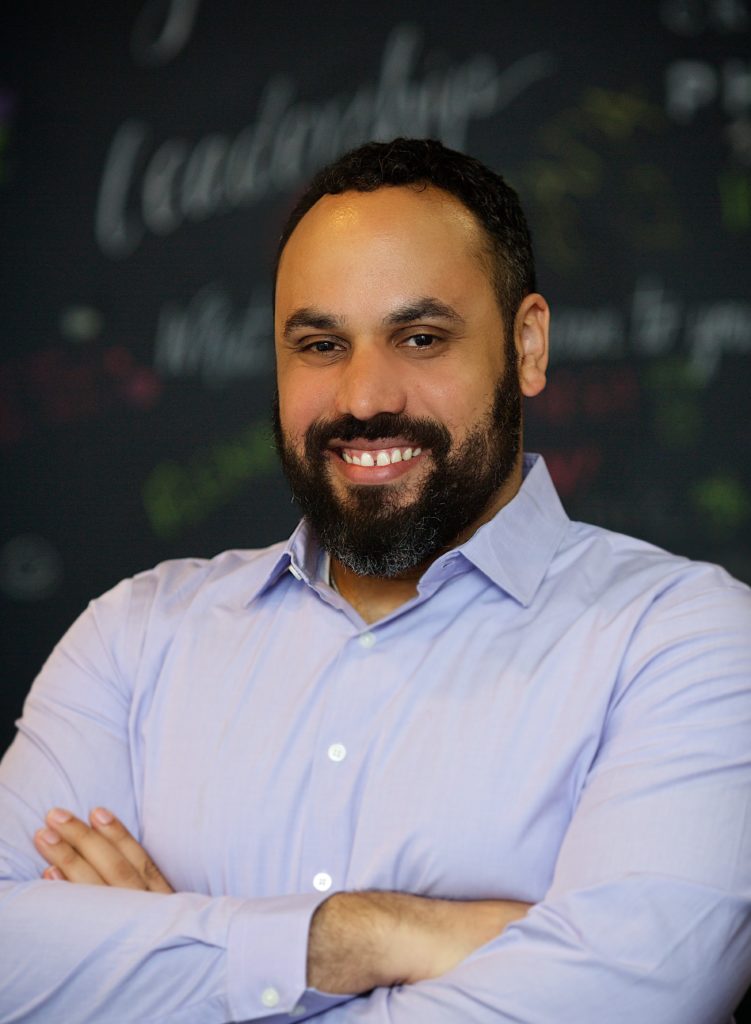 Sean Thomas-Breitfeld
Co-Director of the Building Movement Project
Sean Thomas-Breitfeld is the Co-Director of the Building Movement Project, a national organization developing research and resources to support – and push – the nonprofit sector to be more progressive. Since joining BMP as Co-Director, Sean led the organization in shifting the focus of its research on nonprofit leadership to address the nonprofit racial leadership gap. He also led the development of a series of tools and resources to increase the capacity of social service organizations to embrace community organizing and advocacy strategies.
Prior to joining BMP, Sean spent a decade working in various roles at the Center for Community Change, developing training programs for grassroots leaders, coordinating online and grassroots advocacy efforts, and lobbying on a range of issues, including immigration reform, transportation equity and anti-poverty programs. Before joining the Center, Sean worked as a Policy Analyst at UnidosUS (formerly the National Council of La Raza). Sean earned a Bachelor's Degree in Social Work and Multicultural Studies from St. Olaf College in Minnesota. He then received a Master's Degree in Public Administration from NYU's Wagner School of Public Service, where he now serves as an Adjunct Assistant Professor and teaches a course on Race, Identity and Inclusion in Organizations.
---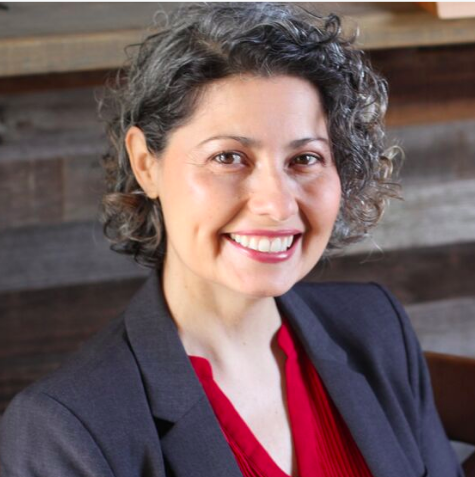 Lupita González
Chief Executive Officer, The Thrive Advisory LLC
Lupita González has over 20 years of experience working primarily in organizational change with a specialty in racial equity and inclusion. As an undergraduate student, Lupita organized a student, city and statewide effort after the Texas Tech University administration demonstrated leniency on institutional discrimination in 1993.
Her efforts reached Texas Representative Irma Lerma Rangel who joined Lupita's advocacy campaign yielding the implementation of her recommended policies which included the establishment of Tech's Vice Chancellor position dedicated to increasing students of color retention rates, and to the expansion of its "Office of Diversity" which has grown to become the "Division of Diversity, Equity & Inclusion." From her years as an undergraduate student activist to her current role as CEO of The Thrive Advisory advising movements for social justice, Lupita has a lifelong track record as an effective strategist for organizational change centered in race equity and inclusion.
In 2010, she initiated and contributed to the development of the multicultural coaching curriculum in, Coaching for Transformation: Pathways to Ignite Personal and Social Change, for Leadership That Works, an Accredited Coach Training Program (ACTP) approved by the International Coaching Federation (ICF).
Currently, Lupita serves on the advisory council of Equity in the Center. Lupita Gonzalez also serves as a racial equity & inclusion advisor to Fund the People, a movement championing maximizing investment in the nonprofit workforce.
In 2013, Lupita Gonzalez formed The Thrive Advisory an organizational change consultancy specializing in race equity to strengthen change agents and the organizations they revolutionize, The Thrive Advisory develops inclusive mindsets, practices and systems that center race equity, innovate and accelerate results. The Thrive Advisory clients include schools, universities, nonprofits, foundations, and grassroots organizations that span across the United States from New York City to Texas to California.
Lupita has a Master of Science degree from The New School for Public Engagement, Milano School of International Affairs, Management and Urban Policy in NYC.
---
Attending Organizations
8 Million Stories
AchieveMission
Arpeggio Advisors
Ascena Retail Group
Baltimore Corps
BoardSource
Building for Mission
Capital City Public Charter School
Celestial Consulting
Center on Budget & Policy Priorities
Change Elemental
Charles and Lynn Schusterman Family Foundation
Chemonics
City Year
Communities In Schools
Congressional Hispanic Caucus Institute
Crossroads Antiracism Organizing & Training
DC Scores
EdFuel
Empower Impact Consulting
Exponent Philanthropy
Eyewitness Palestine
Fair Chance
Faith in Action
Flourish TMS
FHI360
FSG
FundED Strategies
Global Fund for Children
GlobalGiving
Goodwill Industries International
Grantmakers for Effective Organizations
GreenLight Fund
Human Rights Campaign
iMentor
Independent Sector
Innovation Network, Inc.
Institute for Market Transformation
Institute on Taxation and Economic Policy
JCF Coaching
Jefferson Consulting Group LLC
JNRS Consulting
KaBOOM!
Leadership for Educational Equity
LeadIN
Literacy New York Buffalo-Niagara
Management Assistance Group (MAG)
Management Leadership for Tomorrow
McKinsey & Company
Memphis Medical District Collaborative
Meyer Foundation
National Human Services Assembly
National Women's Law Center
Omidyar Networks
Pomegranate Group, Nonprofit Consulting
QLatinx
S-Squared Consulting
SGLynn Consulting, LLC
Social By Design
State Innovation Exchange
Tai D. Coaching and Consulting
The Annie E. Casey Foundation
The Aspen Institute
The Boston Foundation
The Bridgespan Group
The Center for the Study of Social Policy
The Opportunity Network
The Thrive Advisory
The William and Flora Hewlett Foundation
Third Sector Capital Partners
Unbrand Consulting
United Philanthropy Forum
University of Notre Dame
Wayfinding Partners
Weissberg Foundation
WETA TV
Young Audiences of Western New York
Frequently Asked Questions
Still have questions regarding The ProInspire Summit? Visit our FAQs page for more information.