Join us on Wednesday, June 24th for another conversation on self-care with the brilliant Michelle Goodloe! Register here.
Our April Lunch and Learns were an opportunity to come together as a community and discuss what we were all experiencing during this COVID-19 Pandemic. Learn more and access the slide decks and recording from the other webinars here.
The third April Lunch and Learns was based on this blog post and Self-care and Privilege during the COVID-19 Pandemic was held on April 29th, download the webinar slide deck here and view the recording here.
---
Hi Michelle, we are so excited to have you on our webinar on Wednesday, so why don't we start with a little bit about you?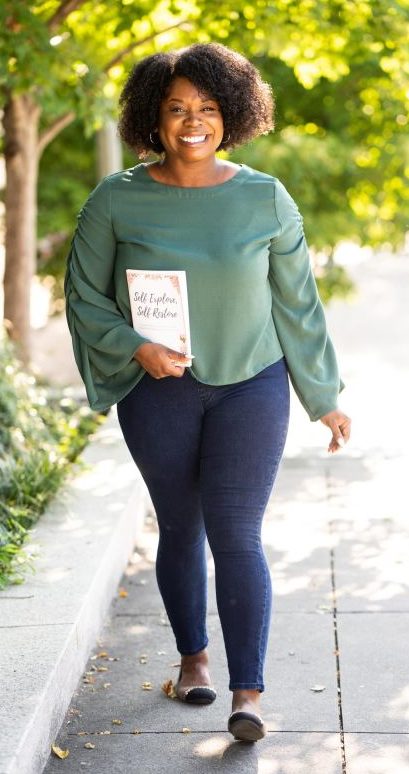 My name is Michelle Goodloe and my pronouns are she, her, and hers. I am a licensed clinical social worker who lives in Atlanta, Georgia. (Read more in her bio below)
Email: [email protected]
Website: www.gmichelle.com
Instagram & Twitter: @thegmichelle
How did you get into self love, care and healing?
About six months after I started working full time as a social worker, one of my child clients asked me, "Miss Michelle, are you alright?" This child's concern for my well-being, over their own, was the pivot that caused me to start taking care of myself better.
I had become so burnt out that I was totally ignoring, minimizing, and denying my own self-care needs while trying my best to support the needs of the community I was working with.
That conversation was the turning point for me to start prioritizing my self-care and working on love and healing and I've never looked back!
What is your favorite food?
Definitely breakfast foods! I lean more savory than sweet, so I love hashbrowns, omelettes, turkey bacon, and really anything savory that I can fit in my air fryer.
What is your favorite form of self care?
Hands down journaling! I really enjoy bullet journaling and the classic narrative form of journaling. Recently making task lists in my journal has become a great way for me to work through things, I just get it out and then work it out!
Why are you excited to talk about self care and privilege during the time of COVID-19?
Because we need to have more conversations about the role privilege plays in self-care during this time and it's important for nonprofit leaders to understand the relationship between self-care, self-care practices, and privilege.
Now more than ever it's important for leaders in nonprofits to understand the impact their decisions have, many of their decisions have a direct impact on the frontline workers of COVID-19. So the more knowledge and awareness nonprofits leaders have of their power and privilege in practicing self-care and promoting self-care, the greater the impact they can have in their organizations, the communities they serve, and the social sector as a whole.
---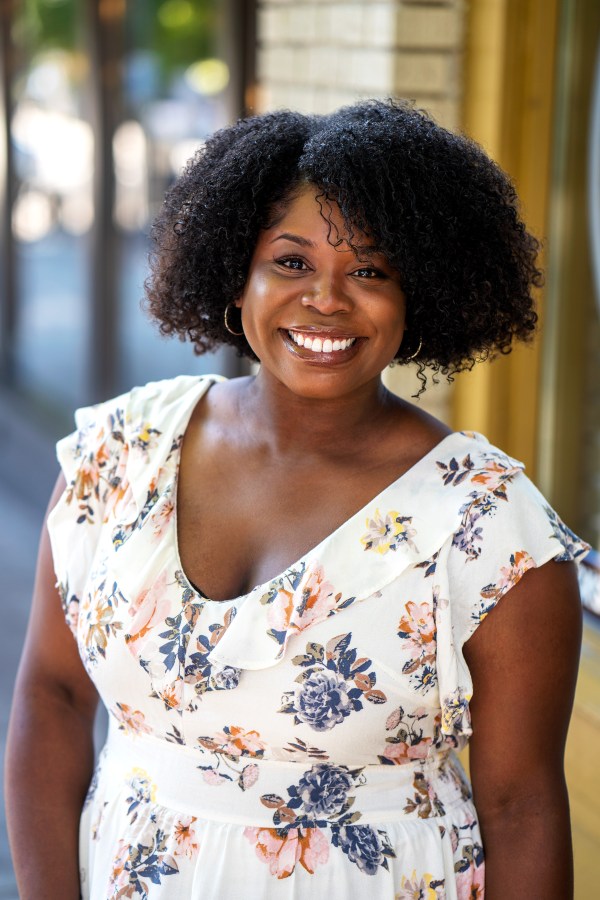 G. Michelle Goodloe
is a licensed clinical social worker in the states of Georgia and Illinois, an Atlanta-based psychotherapist and the creator of Gmichelle Self Care Resources.
Michelle earned her Masters of Social Work, focusing on Children and Families, from Loyola University of Chicago and her Bachelor of Arts in Sociology from Indiana University Bloomington. Michelle's professional background includes working with adults and children impacted by domestic and dating violence, developmental delays, child abuse and neglect and youth diagnosed with mental health and behavioral conditions.
She has directly worked with individuals, groups and families with the Indiana, Illinois and Georgia Departments of Child and Families Services, Learning Through Play Child Development Center, the Illinois Early Intervention Program and Between Friends Domestic Violence Agency. Michelle is formerly the first Child and Youth Project Manager with the Georgia Coalition Against Domestic Violence, where she developed, coordinated and facilitated training opportunities and technical assistance for Georgia direct service providers of child and youth witnesses of domestic violence.
Michelle created the website, gmichelle.com, and the guided self-care journal, Self Explore, Self Restore, to create space for people who have experienced shame, frustration and difficulty on their journey to taking care of themselves. Michelle currently provides in-person counseling and facilitates self-care workshops in Atlanta, Georgia. To contact Michelle, please email [email protected] or visit gmichelle.com.
---