Learnings from 2020
By: Monisha Kapila, Founder & CEO
2020 helped us go deeper in our research around Leadership Practices for Race Equity Impact that we have been working on over the past few years. As I reflect back on the year, here are some of my learnings around these core aspects of leadership – inner wellbeing, building trust, sharing power, and applied analysis.
---
Inner Well-being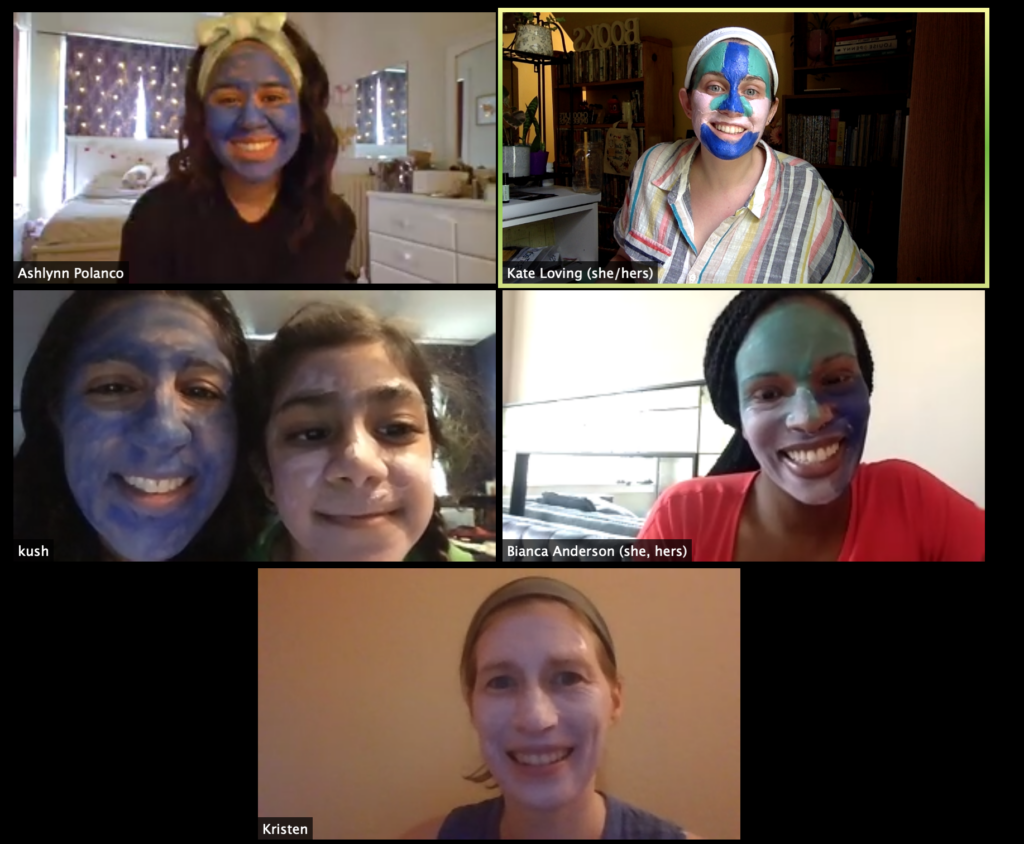 This year I put extra emphasis on supporting our team with prioritizing inner wellbeing as the challenges around the pandemic, killings of Black people by police, and the election meant additional strains around our mental health. When my kids' school closed in March, I learned to ask for help from my colleagues and that all of us had to be more flexible in our expectations. We were fortunate enough to provide a wellness benefit for staff and are planning to continue it next year because we realized how critical it is for organizations to support inner wellbeing.
---
Building Trust
Trust has long been a key aspect of training and facilitation when we work with groups, but this year required our team to invest in deeper trust building as we adapted to all of the changes together. I realized that part of building trust, particularly in a multi-racial team, is having an environment where people feel they can ask for what they need and trust that it will be heard with love.
---
Sharing Power
I started the year asking myself how do I share power as a founder of this organization? I know that an environment with shared power, where all of the decisions are not held at the top, is critical to advancing race equity. But turning that into practice takes a lot of reflection and small actions that lead to big shifts. This year, we focused on building relationships across our Board and staff, including having staff participate in the annual Board retreat and connecting each staff member with a Board mentor.
---
Applied Analysis
A core question I asked our team this year is what is the biggest contribution we think we can make at this moment? This meant pausing work that had been planned for this year, such as publishing our Leadership Practices for Race Equity Impact and launching a fall cohort of the ProInspire Leadership Institute. Instead, we focused on the core of what ProInspire has to be in authenticity and alignment with what nonprofit leaders need to accelerate equity.
While 2020 brought unprecedented change, I am grateful that our team at ProInspire was able to dig deep, adapt, and continue our work supporting leaders at all levels to accelerate equity.
---
Invest in Equity and Leadership
We are halfway to our goal of raising $70,000 for our 2020 Giving Campaign. Help us hit the goal with a donation today! Every gift counts to help us activate leaders to build a more equitable society. Click here to donate online. You can also write a check, make a donor advised fund contribution, and donate through corporate giving platforms. ProInspire is a 501(c)(3) nonprofit organization, and your contribution is tax deductible.