We greatly benefited from the custom leadership program that ProInspire designed for our organization. Since the training, our managers seem more attuned to the emotional climate within themselves and the organization. I've noticed increased productivity in our meetings and an enhanced ability to hold difficult conversations as a result."

Jo Smith, President & COO, PeerForward
Overview
We work with nonprofits and social impact organizations to design and deliver programs to support organizational needs for their team or staff. We can tailor workshop modules from our existing, proven curriculum or create custom sessions for specific needs.
We design our programs with the understanding that learning happens through experiences that expand knowledge, shift thinking, and provide an opportunity to practice. Programs can include half-day, full-day, or multi-day workshops or retreats, webinars, assessments, and/or coaching. In addition to designing and facilitating the program, ProInspire can manage the logistics, communications, and evaluation processes.

Reach out for a consultation so we can learn more about your needs.

What Does a Custom Program Look Like?
Custom Programs Process

While we design our custom programs with each partner's organizational needs and learning goals in mind, here are some examples of the types of custom programs we offer.
Training for Managers
We offer the ProInspire Leadership Institute for managers in the organization to build competencies around leading self and others, confidence to apply their learnings, and connections with colleagues in the program. We can offer this program as two days back-to-back or at a mutually agreeable interval.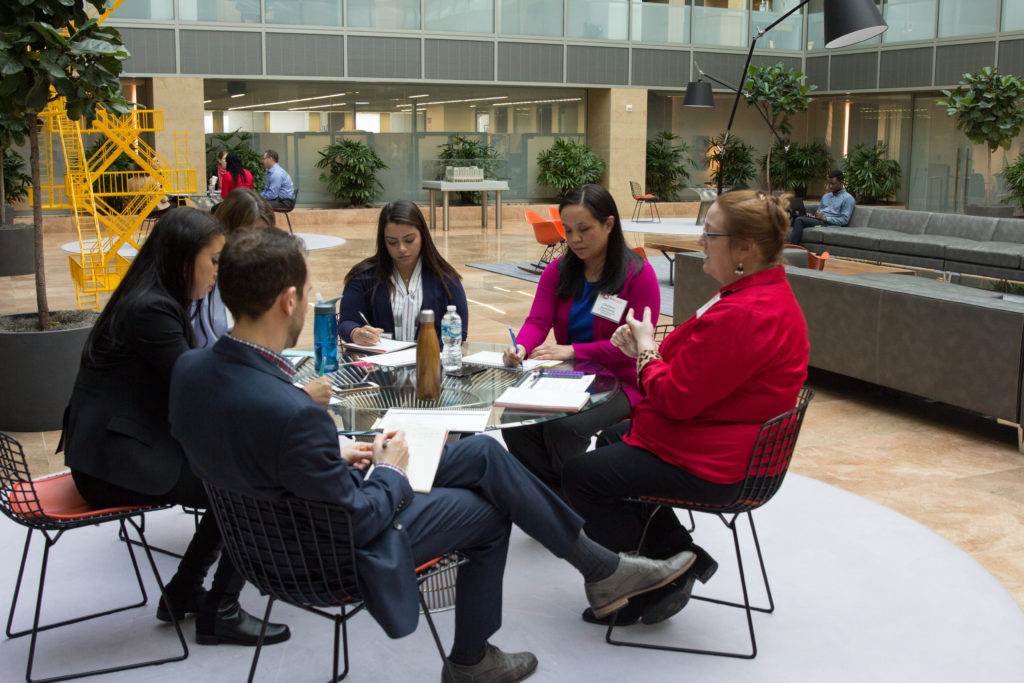 Spotlight Example
ProInspire has provided the ProInspire Leadership Institute every two years to managers at PeerForward (previously College Summit). This program includes emotional intelligence, implicit bias, trust, delegation, coaching, and feedback.
Workshops and Webinars
We partner with organizations to design and deliver standalone workshops for staff. We can deliver these learning opportunities in-person or in a virtual setting.
Spotlight Example
ProInspire facilitated workshops on Managing Up for all staff at Share Our Strength and led webinars for Emerging Practitioners in Philanthropy on Managing Up and Developing Your Career Narrative.
Professional Development Programs
We work with organizations to create a professional development series for their team. We can tailor existing modules from our proven curriculum and faculty expertise and/or design new modules to specific organizational needs.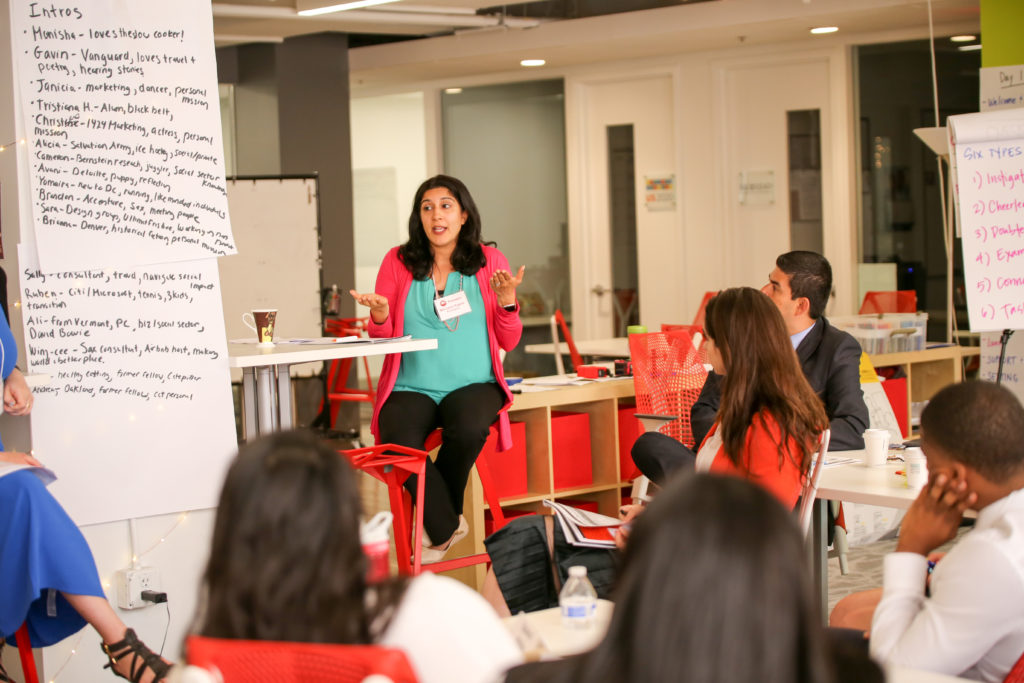 Spotlight Example
ProInspire facilitated a series of workshops for Communities in Schools (including emotional intelligence, MBTI, and change management).
Retreats
We provide planning and facilitation for staff retreats and leadership team meetings, including interviews, surveys, and assessments when requested.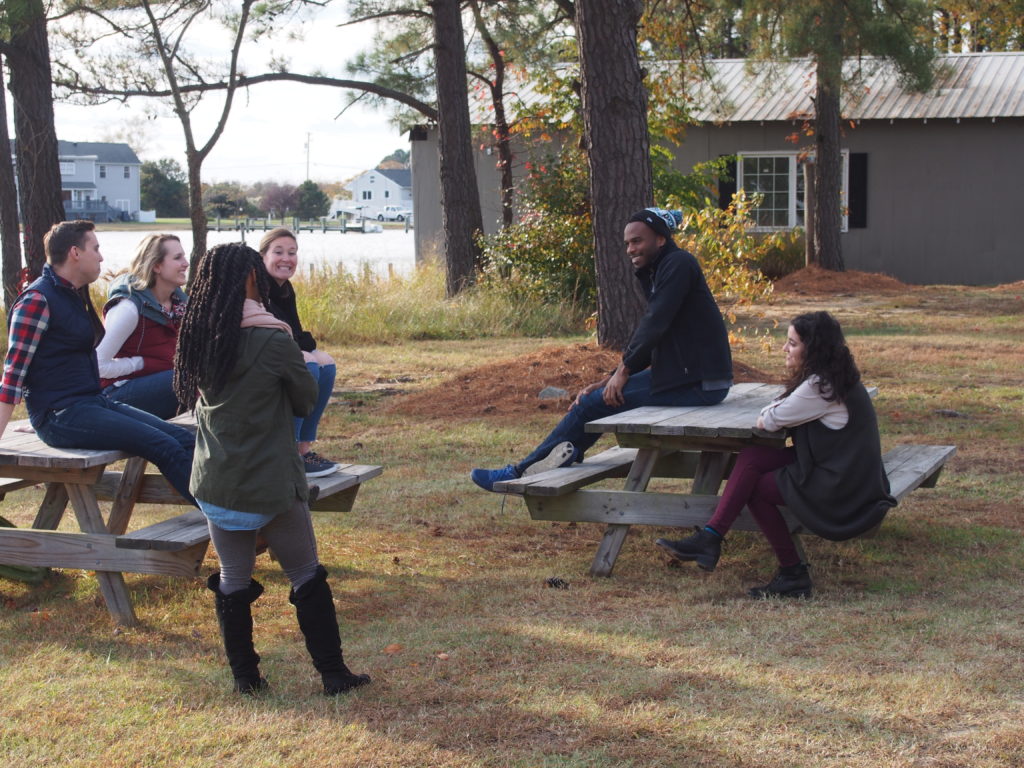 Spotlight Example
ProInspire facilitated an all-staff retreat for Exponent Philanthropy and a leadership team retreat for America's Promise Alliance.
Coaching
We support organizations looking to provide coaching opportunities to staff. We facilitate an Introduction to Coaching session, then match individuals with our proven coaches who work directly with social impact leaders.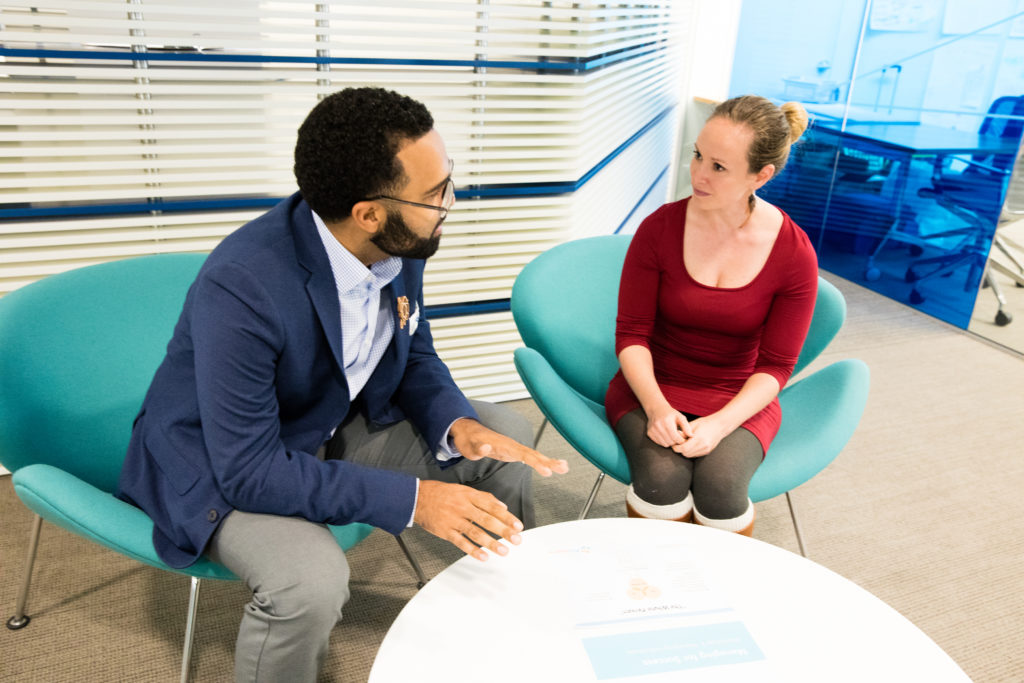 Spotlight Example
ProInspire worked with the Center for Nonprofit Advancement to prepare and match participants in the Executive Preparation Institute with coaches.
*Note: If you are thinking about how our work with foundations, networks, and associations could be applied to internal teams, please see our Custom Work with Foundations, Networks, and Associations