ProInspire has been a terrific partner in developing and delivering seven Kresge-sponsored programs for grantees in different cities around the country. We enjoyed working with their top-notch staff and facilitators, and received very positive feedback from our grantees about the value of the knowledge and skills they gained by participating in the ProInspire Leadership Institute."

Caroline Altman Smith, Program Officer, Kresge Foundation
Overview
We work with foundations, networks, and associations to design and deliver communities of practice, cohorts, and fellowship programs for individuals or teams to advance equity through leadership. These programs leverage ProInspire's existing, proven curriculum and can be customized to meet a wide range of needs.
We design our programs with the understanding that learning happens through experiences that expand knowledge, shift thinking, and provide an opportunity to practice. Programs incorporate multiple modes of learning and can include virtual, full-day, or multi-day workshops or retreats, webinars, assessments, and coaching. In addition to designing and facilitating the program, ProInspire can manage the logistics, communications, and evaluation processes.
Reach out for a consultation so we can learn more about your needs.

What Does a Community of Practice Look Like?
A Community of Practice convenes social sector leaders in an enriching learning community, with benefits for the individual members, the collective, as well as the organizations and communities they serve.
Community of Practice members share an essential context or experience in common. ProInspire has designed communities of practice for: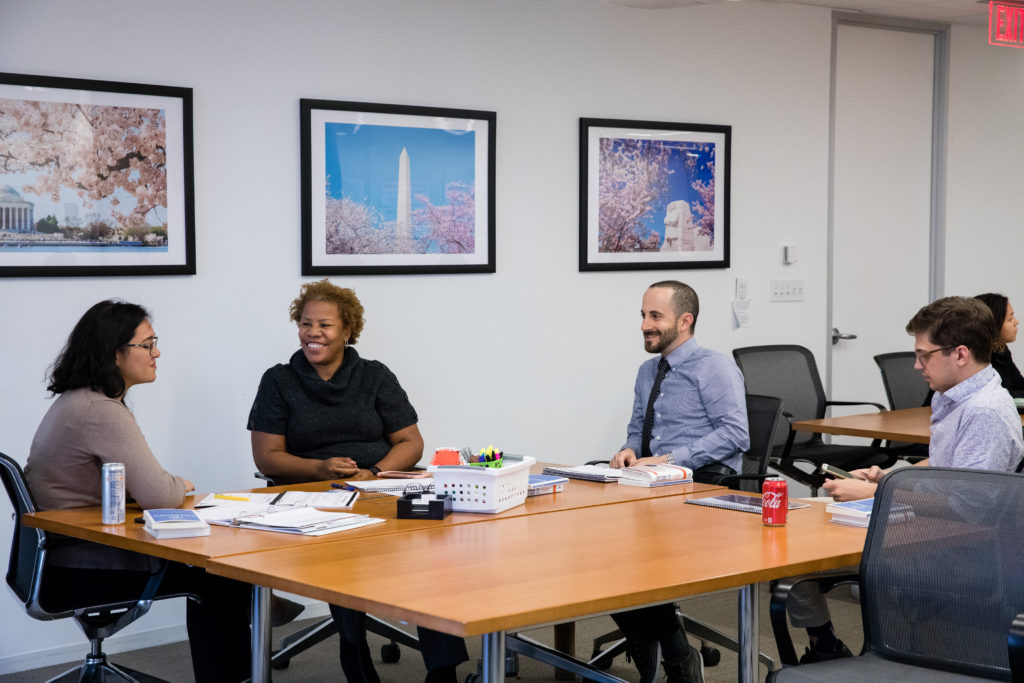 BIPOC Executives
Emerging Leaders
Leadership Teams
Board and Staff Teams aligning to advance race equity.
Members travel together through a set of sessions facilitated over multiple months (typically ranging from 9-24 months) around topics relevant to that context. ProInspire designs sessions leveraging practical tools and frameworks from the fields of race equity, leadership development, and movement building. The discussions allow deep reflection and analysis, while also creating strong bonds among community members.
Many communities of practice include opportunities for individuals/teams to work with a coach as they grow their own leadership and navigate challenges within their organizations.
Program Design Approach
Element

Goal

Considerations
Design for Interactions
Define program goals, ideally with participant input, and develop the arc of learning based on that
Consider how trainings, assessments, retreats, and coaching can support the goals
Increase
Self-Awareness
Emphasize self-awareness as a core element of advancing leadership and equity
Include time for individuals to explore and share their identities, values, personal mission, and self-care practices
Vary the Modes of Learning
Design the program so that all voices can contribute, and knowledge of the room is uplifted
Vary activities with individual reflection, small group discussions, and interactive activities
Create Community
Create space for people to build relationships, which is frequently the most valuable aspect of any program
Create the conditions for a group to form a community through check-ins, shared agreements, and informal interactions
Commit to Action

Ensure individuals make and share action commitments to support them in moving from learning to action
Build in time to reflect, set goals, and define timelines
Planning Process
ProInspire collaborates with partners to design communities of practice and cohort programs. The planning process typically involves the following phases:

*Note: If you are thinking about how our work with nonprofits and social impact organizations could be applied to internal teams, please see ourCustom Work with Nonprofits and Social Impact Organizations