In honor of our 11th anniversary, we are publishing sections from A Decade in the Making: ProInspire's Lessons on Leadership and Equity to share our journey on this blog. Below you will find our fifth blog in the series and our third lesson: There is Power in Collaboration. To learn more about our learnings from 2019 and areas of work for 2020, register for ProInspire's 2020 Impact Call on March 11th from 12:00- 1:00pm EST. This call will give the ProInspire community the chance to engage directly with our team and hear more about our exciting future.
---
Lesson Three: There is Power in Collaboration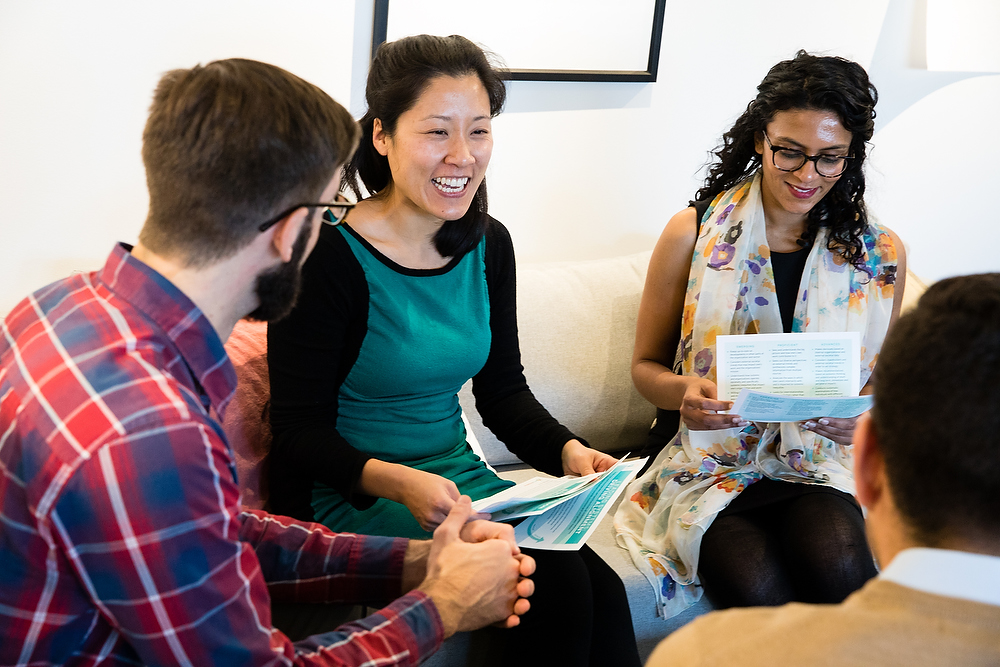 We have deepened our work in collaborations over the past five years, based on our experience in the Casey Learning Lab which gave us a better understanding of the theory of aligned contributions and where we could push for systems change through collaborations. We see collaboration as a powerful tool for broader change, however it requires an honest assessment of the purpose, time, and fiscal resources required to do it well, and a commitment from funders and organizations to support it. Over time, we have engaged in collaborations for various purposes including knowledge sharing, co-creating programs, and field building.
KNOWLEDGE SHARING
Our collaborations with like-minded organizations to share knowledge and explore areas for partnership include the Nonprofit Workforce Coalition, White House Summit on Talent and Leadership, Fund the People, and informal communities of practice. Equity in the Center's knowledge partnerships include Building Movement Project, CHANGE Philanthropy, and Borealis Philanthropy's Race Equity in Philanthropy Fund cohort. In some cases, knowledge sharing has led to deeper partnership around programs and field building.
CO-CREATING PROGRAMS
Our collaborations with other organizations to build programs together were time- and labor-intensive, but they led to the launch of new programs that would not be possible had we worked independently. For example, through a convening of capacity builders that support Kresge Foundation, we partnered with Change Elemental and Crossroads Anti-Racism to create a learning community of board and staff to advance race equity. In another case, we partnered with Building For Mission, Walker & Associates Consulting, and BoardSource to co-design a race equity cohort program for grantees of the Meyer Foundation.
FIELD BUILDING
Working at the field level has led to the launch of two of our biggest collaborations: Equity in the Center and the Impact Fellowships Summit. Both of these initiatives involved collaboration with multiple partners, evolution over time, and support for the work to continue beyond ProInspire (see below for more background).
Invest time to build relationships at the individual and organizational levels
Align on a shared result with partners and get clear on whether we can invest resources (time, funding, expertise) towards that result
Maintain transparency and authenticity to build trust, especially with equity work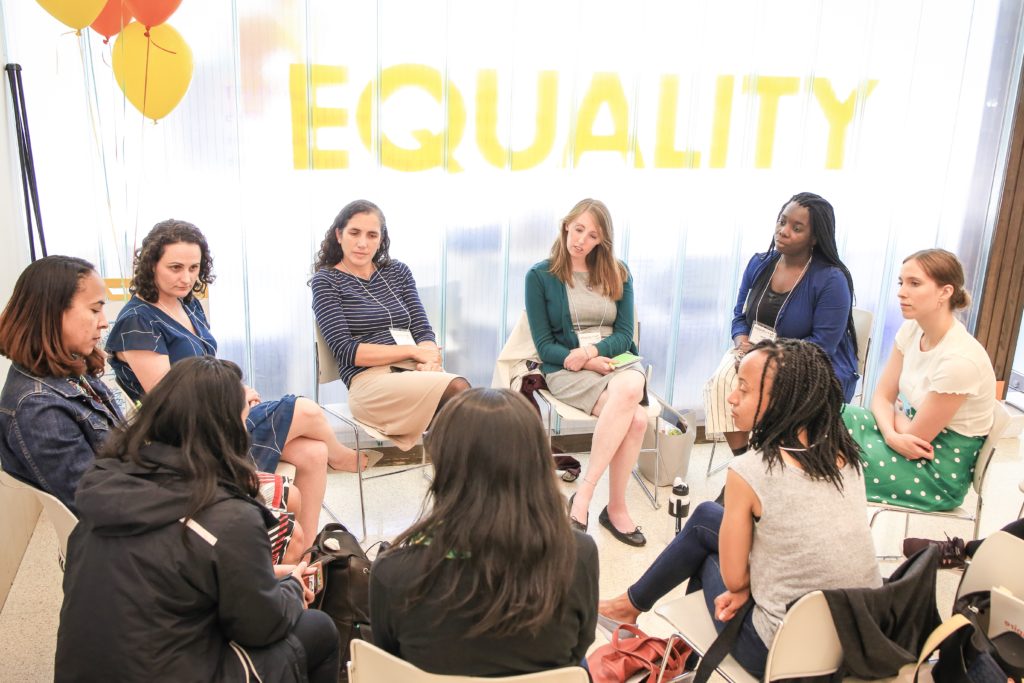 ---
Collaboration Spotlight
Equity in the Center
In 2015, ProInspire participated in the Casey Foundation's Social Sector Talent Pipelines Strategy & Learning Lab. This program supported our team's capacity building around Results Count® and tools to reduce racial and ethnic disparities. Together with the other groups in this program, we aligned on a shared result to shift mindsets, practices, and systems in the social impact sector to advance race equity. In 2016, ProInspire, Public Allies and AmeriCorps Alums launched Equity in the Center to advance this field-level work. The first year, the Launch Team focused on aligning strategies to move the work forward and on fundraising to support it. In 2017, the project hired a Director and Associate Director to lead the effort, and began convening advisors in Dialogue & Design sessions to shape research on building a Race Equity Culture. Equity in the Center then became a project of ProInspire, which felt appropriate given the amount of fundraising and staff time allocated to the body of work.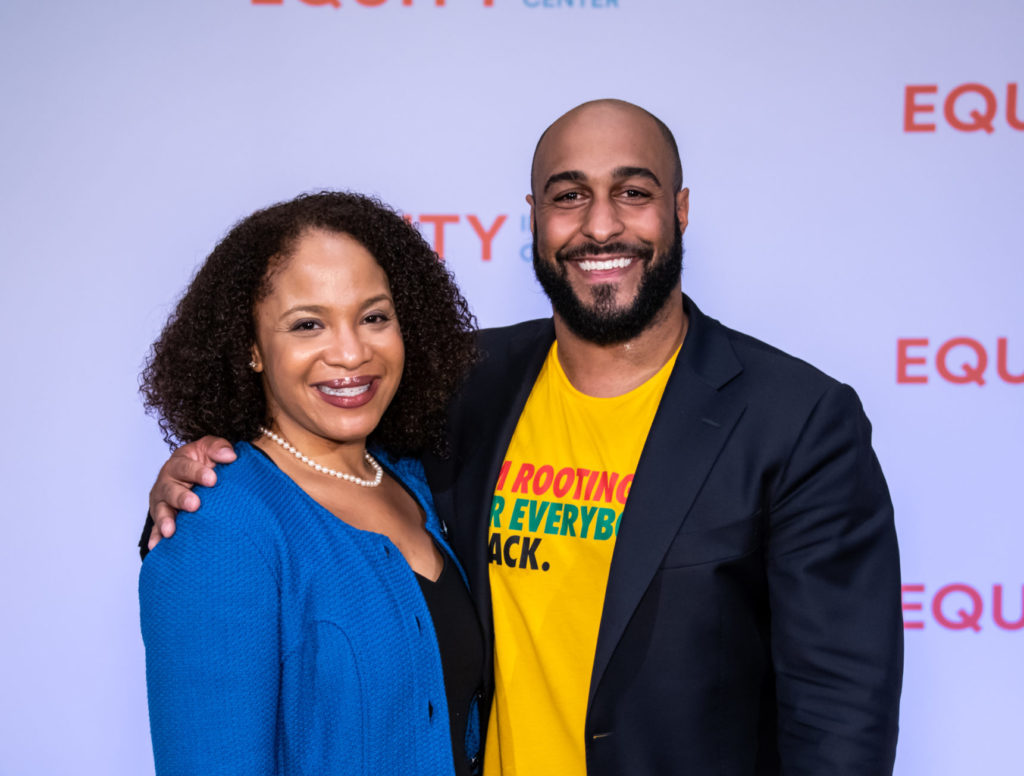 2018 was a year of outreach and insight-sharing for Equity in the Center as it published Awake to Woke to Work: Building a Race Equity Culture and hosted its first public summit in Baltimore. Nearly 70% of people who came to that Summit had not engaged with Equity in the Center before, but were eager for a space to learn about advancing race equity in their organizations. Equity in the Center also launched the Woke@Work site to share engaging content, such as blogs and videos about building a Race Equity Culture, and continued to expand field-level work through partnerships and collaborations.

In 2019, we retained consultants, both to evaluate Equity in the Center's impact to date and to engage stakeholders about potential next steps for the project. Their inquiry found that Equity in the Center had developed a uniquely valuable framework, as well as a strong network of stakeholders across nonprofits and philanthropy, philanthropy-serving organizations, and race equity consultants. This effort sought to clarify the project's role in the ecosystem, define key stakeholders, and identify a business model to fund the work. A key finding was that the project is at a strategic inflection point, and that there is a high level of variance in perceptions of the appropriate role and value of the work going forward. At the same time, ProInspire's expanded race equity programming challenged Equity in the Center's role as a neutral intermediary, which is key to the initiative's effectiveness.

We began the process of exploring a new organizational home that would better support the work and resourcing needed for field building, including financial and operational investment and access to a national network that could accelerate awareness and action on building a Race Equity Culture. In order to center equity in the process to determine the future of Equity in the Center, the ProInspire Board approved a participatory decision-making process. Advisors and partners who have been most engaged in the project will approve next steps for its development in 2020. We look forward to seeing this project spin off and expand its work in a new home.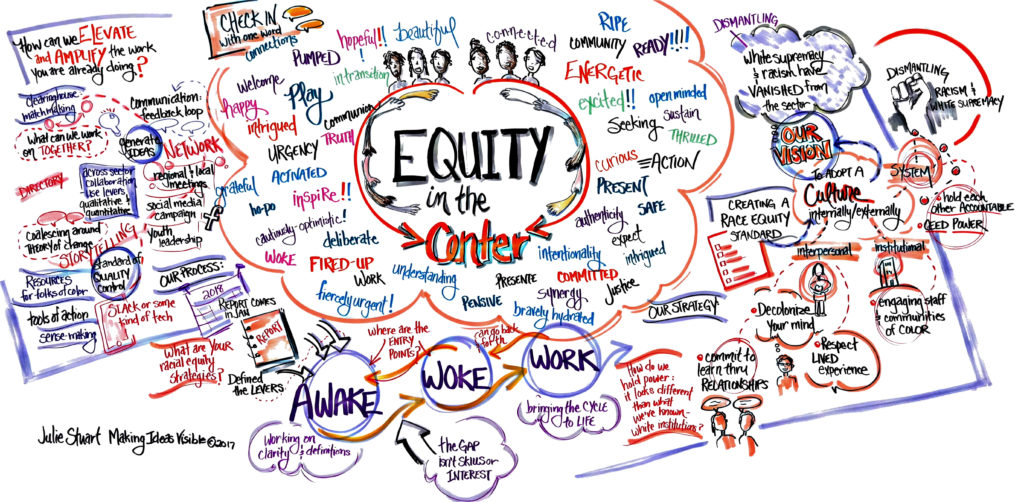 Impact Fellowships Summit
In 2015, we published Social Impact Fellowships: Building Talent in the Social Impact Sector to share results from our fellowship programs benchmarking survey — including the finding that nearly 100% of survey respondents wanted more opportunities to collaborate with other fellowship programs. In response, we partnered with Atlas Corps and Public Allies to launch the Impact Fellowships Summit, a forum for leaders and managers of fellowship programs to learn, share, and network in their quest to drive social impact. Each of our organizations brought different strengths to the collaboration: ProInspire focused on overall planning, Atlas Corps on logistics, and Public Allies on day-of programming. For most participants, the Summit was their first opportunity to gather with peers who share their role and scope at other organizations. We cohosted the Impact Fellowships Summit in 2016 and 2017, building out a community of fellowship practitioners and identifying a number of opportunities to further support this community. By 2017, however, we realized that our capacity to lead this field-level work was limited and that it was time to spin off the Summit to a new home (see page
11 for more details).

---
This is the fifth of a series of blogs from A Decade in the Making: ProInspire's Lessons on Leadership and Equity. Check out the other blogs in the series: