In honor of our 11th anniversary, we are publishing sections from A Decade in the Making: ProInspire's Lessons on Leadership and Equity to share our journey on this blog. Below you will find our sixth blog in the series and our fourth lesson: What it Takes to Build Community. To learn more about our learnings from 2019 and areas of work for 2020, register for ProInspire's 2020 Impact Call on March 11th from 12:00- 1:00pm EST. This call will give the ProInspire community the chance to engage directly with our team and hear more about our exciting future.
---
Lesson Four: What it Takes to Build Community
We often hear from our partners and program participants that community is the benefit they most value from their engagement with ProInspire. In our work, community relates to a sense of belonging and connection with others who share interests, values, and goals. We are still learning in this area, and a key question for us as we move into our second decade is how we more intentionally build and support our community to advance the work of leadership and equity.
As we grow and improve in this area, we will build on these important lessons about strong communities:

TRUST IS ESSENTIAL FOR A COMMUNITY TO THRIVE
Trust is built through a process rooted in shared interests and respect for individual identities, strengths, and lived experiences. When there is deep trust among members of a community, growth and progress can occur even among those who don't often work side by side. For example, Equity in the Center brings together race equity consultants, funders, and individuals charged with advancing race equity within their organizations to help shift mindsets, practices, and systems within the social impact sector to increase race equity.
Another example is from the ProInspire Fellowship in Digital Finance, a cohort program that placed technical experts in digital finance as fellows in US government (USG) agencies for 1-2 years. By engaging in activities that built trust, respect, and collaboration within the fellows cohort early on, these individuals were able to coordinate at an interagency level on cross-cutting issues that affected all of their agencies. In turn, they established a coordinating committee around digital finance, which includes USG employees beyond the original five agencies. This committee will continue to operate after the end of the fellowship.

GOAL-SETTING SHOULD BE A SHARED AND TRANSPARENT EXERCISE
The strongest communities make goal-setting a shared process. What's more, there is a reciprocal relationship between trust and goal setting: established trust among the group helps facilitate the process of defining shared goals, and the vulnerability and compromise required in establishing shared goals helps build trust. For example, last year we brought together leaders of DEI and HR work from across ProInspire partners to advise us on our programs. A clear request from these advisors was for more opportunities to come together so they could continue to learn from each other in their work to operationalize equity. In 2019, we created a learning community based on the shared goals identified by this group. We have facilitated quarterly meetings of this community, and the agendas are driven by the members based on their defined goals.
"What ProInspire has really gifted to me and to a number of us is another place to build community that we really believe in, and hope in many ways is a bit of a microcosm of the community that we hope to expand on more broadly in society."

– Isabelle Moses, ProInspire Board Chair

COMMUNITY CANNOT THRIVE WITHOUT RESOURCES
Community is often considered an organic entity that takes shape and endures with the right commitment and actions from its members. In practice, however, we have learned that sustained community requires staffing and funding resources. In the work to advance leadership and equity, it is unfair to ask leaders with a full plate of priorities to assume the extra (and often unpaid) role of community builder. Community should not be a byproduct; it should be considered an explicit goal in order to staff and fund it properly. Staffing and funding is the 'glue' that will help communities stay engaged and identify areas for alignment and action.
ProInspire Network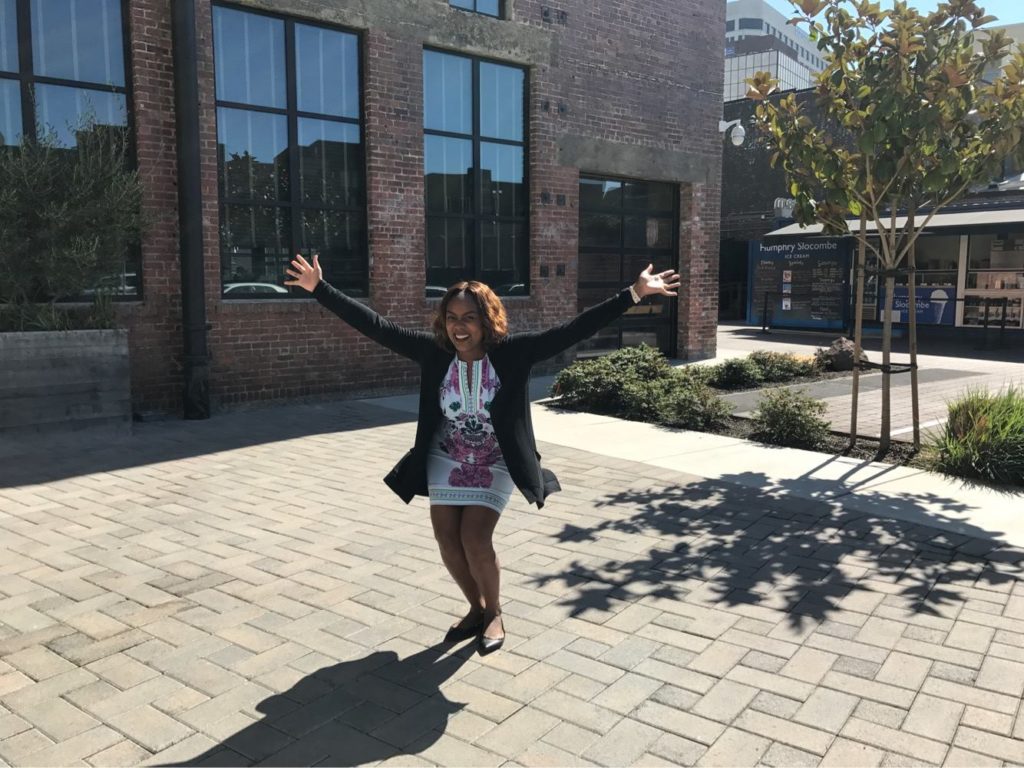 The ProInspire Network started as a small and tight-knit group of alumni from our Fellowship program and has evolved over time to include over 700 individuals who have participated in one of several ProInspire programs. The Network has always been a self-organizing body, with rotating leadership and various areas of focus; it is currently led by a group of 15 individuals who serve the community for a 12-month tenure as part of the ProInspire Network Leadership Council.

As we seek to make the most of the Network's engagement for both the members and our organization, some key areas we are exploring include:
How to build community among alumni who have had different experiences
ProInspire's role in supporting the Network
How the Network influences our strategies and work
---
This is the sixth of a series of blogs from A Decade in the Making: ProInspire's Lessons on Leadership and Equity. Check out the other blogs in the series: