How are we practicing Collective Reimagining?
Part four of our four-part Commit to Shift blog series.
---
"At ProInspire, we have been creating space for people to share their individual experience, and then understand it through the eyes of a collective."
---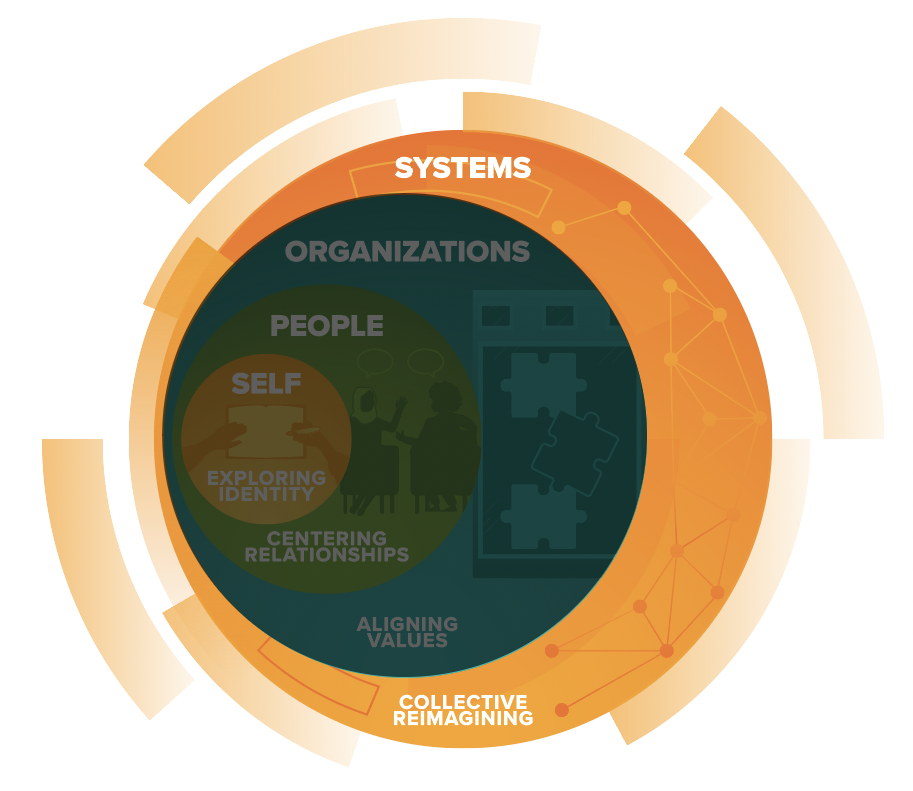 ---
At ProInspire, we took the last few weeks of December to reflect on what we did and learned through our work in 2021. As an organization, it is important for us to reflect on our learnings so they can inform our next steps.  For us, 2021 was yet another year that required adapting to uncertainty and unexpected change. The challenges that many of us have faced personally and professionally have caused us to ask ourselves "What matters most?" and ''How do we demonstrate our core values as an organization?" 
As an organization, the challenges we have faced navigating COVID-19 pushed us to clarify what our values look like in action, to reach out to others in the sector, and to share what we are noticing and wondering. In 2020, we saw how "crises were a catalyst" and could be an opportunity for change, and in 2021 we shared leadership practices that accelerate racial equity. However, navigating through all of the grief, loss and rapid change during 2021 highlighted for us that experimenting with different ways of working to accelerate racial equity can't be done in isolation, but must be done in community with others who are on the journey, as well.
There are a few key lessons about collective reimagining that are starting to surface for us, as we work to embody this practice more regularly.
Understand the collective experience
Understand whose imagination we are currently in. One of the lessons that became hyper visible during the height of the COVID-19 pandemic was that the system we are currently operating in benefits those who have the most structural privilege and overburdens those who hold identities that are marginalized within society. Communities that were already most underserved and marginalized experienced more harm… those who were in proximity to more wealth, resources and power gained additional wealth. The current systems that we are operating in do not adequately support those who are most impacted by structural harm, yet it generously benefits those who have the most access to power and resources. Understanding shared experiences helps create a sense of shared understanding and increased empathy.
At ProInspire, we have been creating space for people to share their individual experience, and then understanding it through the eyes of a collective.
From our own staff meetings, to our communities of practice, to our work with organizations, we have found that taking time for people to share and then reflecting on what is coming up for the collective is a critical step.
Name what we are noticing
Shared understanding supports creating more clarity for the collective. When we are able to discuss patterns and noticing with others, we can create meaning together. This shared meaning has the power to shape and shift narratives throughout the sector. Because the current system is not only broken, but is operating according to hierarchies of human worth, we must create new systems. This takes time and space. To imagine new possibilities beyond what we are currently experiencing, we must have the time to get with others to talk and build relationships so that we can co-create together. Through the co-creation process we are also learning how to honor each other's shared humanity. Therefore, when it comes to embodying a racial equity analysis, it is not just what you do- but how you do it- that matters. Changing behaviors requires slowing down and intentionality.
At ProInspire, we are slowing down, engaging with others, and exploring where we can co-create together. Recently we began engaging with peers who are also working closely with BIPOC leaders to share what we are noticing and explore how we might collectively push for changes.
Experiment with new ways
What we create will not be the same. This should go without saying, but increasingly we are noticing the inequitable burden that is often given to BIPOC leaders to create transformative change within inequitable systems. We cannot ask BIPOC leaders to change outcomes, but do things the same way we have always done them. For example, if we want to hire and retain top talent within our organizations and we want to reverse the pay gap between women of color (WOC) and their white counterparts, we must increase salary ranges throughout our organizations, particularly the ranges for roles that have been traditionally held by WOC within the organization.
We cannot expect to retain top WOC talent in our organizations without also providing equitable compensation. BIPOC leaders have a desire to shape their experiences within an organization. Therefore, as organizations work to collectively reimagine what a world free of systemic racism might look like, let us first ask ourselves what an organization free of systemic racism looks and feels like for BIPOC staff. Seeing racial equity, social justice and collective liberation as work that impacts and requires all of us, is a different than typical diversity and inclusion projects because it creates a sense of co-ownership and shared responsibility, when none of us are free until we are all free we must also hold ourselves accountable for the role we that we play as an individual who is part of a larger collective. Collective reimaging will require all.
At ProInspire, we are working to create new ways around shared leadership, work expectations, compensation and benefits. We don't always know what these need to look like, but we do know that we need to try something different to get to transformative change.
A few questions to consider:
What might change look like in our organizations if we began to create the conditions necessary for Black and Brown employees to thrive?
What would the workforce look like if those who are most proximite to structural oppression had the opportunity to thrive at work?
What would our workplace processes and procedures look like if they functioned in ways that value Black and Brown people?
How can we center the needs of Black and Brown employees?
In our work at ProInspire, we are finding that when we collectively reimagaine in ways that center Blackness we create a more loving and supportive work environment. However, we have lots of work to do and we are still learning.
---
Call to Action
What is your dream for racial equity work in 2022?
How can we center the needs of Black and Brown people within social sector work?
We'd love to hear from you.
---
---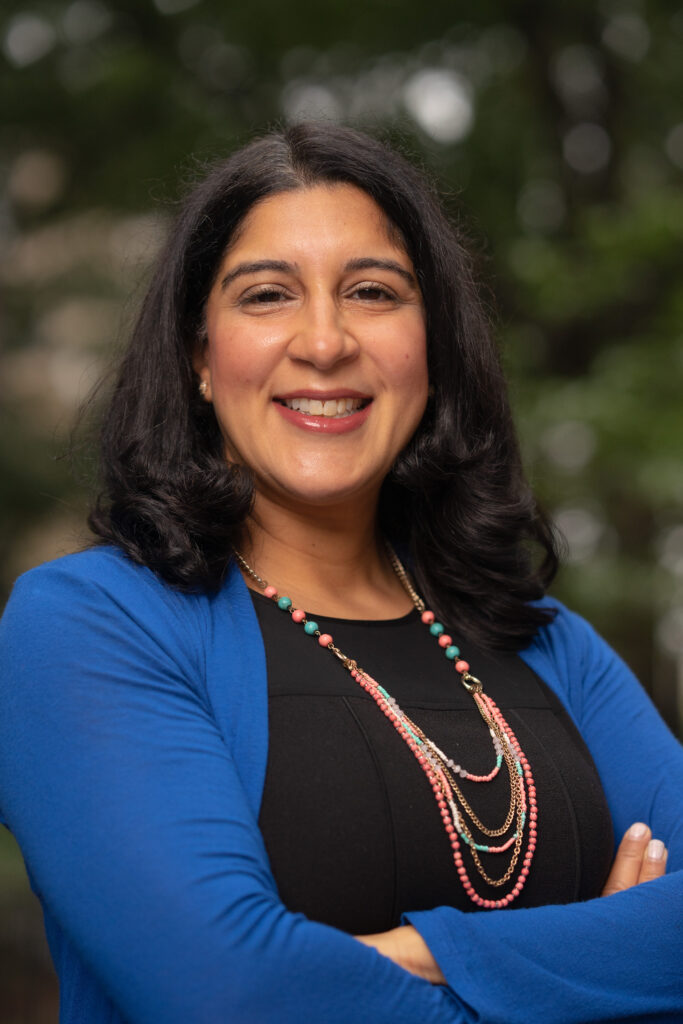 #Commit2Shift for Race Equity Impact
Download and bookmark our Self to Systems: Leading for Race Equity Impact publication.

Engage our core commitments, corresponding practices, and reflection questions and participate by answering the Call to Action prompts at the end of each blog in our series:

Part 1: Exploring Identity
Part 2: Centering Relationships
Part 3: Aligning Values
Part 4: Collective Reimagining

Support our work and consider making a donation of any size to help us accelerate racial equity throughout the social sector.
Join the Conversation!