Monisha Kapila
Founder and CEO
email: [email protected]
Monisha founded ProInspire to help individuals and organizations achieve their potential for social impact. Monisha brings 15 years of experience in the business and nonprofit sectors. Prior to launching ProInspire, she was a Senior Business Manager for Capital One Financial Corporation. Previously, she was a Harvard Business School Leadership Fellow with ACCION International, a pioneer in the commercial approach to microfinance. Monisha has worked with a number of leading non-profit organizations throughout her career, including CARE, the Initiative for a Competitive Inner City, and the Clinton Foundation. She began her career as a consultant with Arthur Andersen. Monisha has an MBA from Harvard Business School, where she was recipient of the Dean's Award, and a BBA with distinction from the University of Michigan. She received her Certificate in Leadership Coaching from Georgetown University. Monisha has been published in Stanford Social Innovation Review, the Huffington Post, The Chronicle of Philanthropy, Next Billion, and other publications. She serves as a Board Member for Achieve Mission, a nonprofit human capital advisory organization. She is also an Advisor to Independent Sector's NGen program and the Talent Philanthropy Project. Monisha has been recognized as a HBS Leadership Fellow, American Express NGen Fellow, National Urban Fellows America's Leaders of Change, and was named to The Chronicle of Philanthropy's 40 Under 40 list in January 2016. Outside of work, she enjoys art projects with her young son and daughter, finding easy slow cooker recipes, and walking to work whenever she can.
---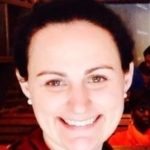 Emily Ackley
Senior Program Manager

email:
[email protected]
In her role as Senior Program Manager, Emily is charged with developing and implementing programs that support the career pathways piece of ProInspire's Strategy. She currently manages the
ProInspire Fellowship in Digital Finance and designs curriculum and facilitates training for ProInspire's Fellowship and Impact Accelerator programs.  She previously worked as an organization development consultant and held multiple positions with Accion International, a global nonprofit dedicated to building a financially inclusive world with economic opportunity for all.  She specializes in designing and implementing new programs, analyzing and improving organizational systems, and collaborating with diverse and global stakeholders to build and successfully advance advocacy movements.
Emily holds a Masters degree in Organization Development from American University in Washington, D.C. and Bachelors degree in International Studies from Willamette University in Salem, OR.  As a native of the Pacific Northwest, she enjoys caffeinated beverages and spending as much time outdoors as possible.
---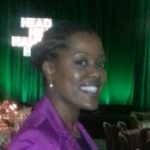 Jennifer Bellamy Bledsoe
Partnerships & Development Director
email: [email protected]
Jennifer leads development strategy, implementation, and grants management at ProInspire. As a nonprofit fundraising professional,  Jennifer brings experience from various nonprofit organizations in the Washington, DC area including National Children's Center (NCC), Metro TeenAIDS, National 4-H Council and various consulting projects. Through these opportunities, she was responsible for raising funds through individual, corporate, foundation, board and event fundraising, including managing over $5 million total within a portfolio.
Jennifer received a Bachelor's of Arts degree in Communications from Virginia Commonwealth University and completed her Masters of Science in Administration in Organizational Management at Trinity Washington University. Personally, she has contributed to her community both locally and nationally for many years including Hurricane Katrina relief projects, feeding the homeless, teaching career building skills and serving as a youth mentor.
Learn more about Jenn in our occasional blog series, The Backstory.
---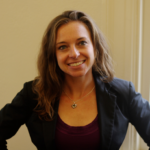 Andrea Cameron
Network Manager
email: [email protected]
Andrea was a 2014 ProInspire Fellow in the SF Bay Area, where she worked as the Board & Executive Coordinator at the San Francisco Child Abuse Prevention Center. After gaining so much from her fellowship cohort year, she remained engaged with ProInspire as the Alumni Council Co-Chair for 2015-2016 and is elated to deepen her relationship with the organization in the role of Network Manager-SF. Prior to being a ProInspire Fellow, Andrea completed law school at Tulane University Law School, earning a J.D. in May of 2013. After, during, and before law school she worked at a myriad of New Orleans law firms focused on such areas of law as social security disability, personal injury, and maritime, in addition to working as a research assistant to two professors working on projects related to environmental law and constitutional law. She has a B.A. from Duke University in Political Science. In addition to her passion for the social sector, Andrea teaches group fitness classes and enjoys spending time with her fiance and two calicos, traveling, culinary discovery, working out, and listening to smooth jazz.
---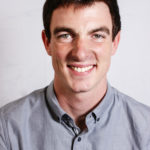 Paul Collier
Data Systems & Technology Advisor
Paul supports ProInspire's ongoing efforts to leverage technology to track stakeholder engagement and improve organizational processes. Drawing from experience working in and consulting for organizations such as Teach for America, the San Francisco Child Abuse Prevention Center, and Low Income Investment Fund, Paul brings a wealth of experience in data analysis and CRM platforms to the ProInspire team. Paul was a 2014 ProInspire fellow in the San Francisco Bay Area. Paul holds degrees in Business Management and Arts Administration from Arizona State University. He also holds certifications in the Salesforce and Efforts to Outcomes database platforms, and is a Certified Scrum Master. Outside of work, Paul enjoys hiking, camping, and snowboarding with his wife in their new home town of Denver, Colorado.
---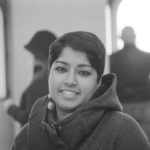 Sherry Ezhuthachan
Program Manager, ProInspire Leadership Institute 
email: [email protected]
Sherry brings 13 years of experience in project and program management, and strategic partnerships experience to her role at ProInspire, where she manages the ProInspire Leadership Institute Development.
Sherry graduated from Virginia Tech with a B.S. in Electrical Engineering from Virginia Tech. She began her career in defense contracting as an engineer and project manager for nuclear powered aircraft carriers. As a 2013 ProInspire Fellow she transferred her skills into the non-profit sector, working for Safe & Sound, a San Francisco based child abuse prevention non-profit. Sherry once spent 18 months backpacking around the world, is interested in photographic storytelling for social good, and adores all animals, especially elephants and dogs.
---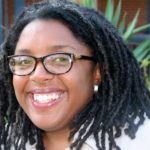 Ericka Hines
Senior Advisor for Diversity, Equity, and Inclusion
email: [email protected]
Ericka works with ProInspire to ensure that the principles of diversity, equity, and inclusion are embedded in our work and to advise on these issues in our thought leadership and field building efforts. She also serves as ProInspire's project leader for Equity In the Center, a collaborative initiative to create a more diverse and equitable social sector talent pipeline.
Ms. Hines is a consultant, advisor, strategist, curriculum designer, and senior trainer who works with organizations to do two things: use diversity to their advantage and leverage leadership across levels. She has worked with government agencies, nonprofits, and foundations across the country to help their staff and stakeholders learn how to work in more inclusive workplaces where leadership is valued as an attribute and a title. She has consulted with national foundations, government agencies, nonprofits, and small businesses. To date, she has trained over 2,000 individuals in skills that will help them to be more inclusive, skilled leaders for their teams and organizations. She holds a Juris Doctor from the University Of Georgia School Of Law and a B.A. in Political Science from Wright State University.
---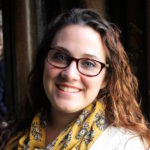 Kate Loving
Marketing and Communications Associate
email: [email protected]
Kate Loving joins the ProInspire team with experience in strategic communication, public policy, and project management. Prior to joining ProInspire, Kate worked with the Roosevelt Institute on engaging college students in the public policy process and developing local and state education policies. She has also worked with Friends of the Global Fight Against AIDS, Tuberculosis and Malaria to grow media strategy and strengthen operations management.
Kate graduated from George Mason University with a Bachelor of Arts Degree in Government and International Politics and minor in Communications. In addition to working on the ProInspire team, Kate will be a member of the 2017 ProInspire Fellowship cohort. Outside of work Kate enjoys getting involved with her local library, walking dogs, and traveling outside of the United States.
---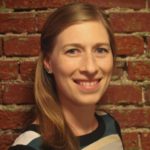 Kristen Lucas
Director, Leadership Development Programs
email: [email protected]
​With over 10 years of experience in the education and nonprofit sectors, Kristen leads ProInspire's leadership programs with nonprofit and philanthropic partners. She has overall strategic and operational responsibility for the ProInspire Leadership Institute, Managing for Success, Leading for Equity, and other partner programs. Prior to joining ProInspire, Kristen held numerous positions with Teach For America, expanding organizational capacity by managing team operations and strategy and building competency by expanding the organization's identity- and values-based leadership programming. Kristen holds a Bachelor of Arts in Psychology from Penn State University and lives in DC with her husband and daughter.​ Learn more about Kristen in our occasional blog series, The Backstory.
---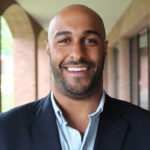 Andrew Plumley
Senior Program Manager, Equity in the Center
email: [email protected]
Andrew Plumley comes to ProInspire with experience in sustainability, strategy, and diversity, equity, and inclusion consulting in both the social and private sectors.  He has also worked in education, where he's advised on diversity and inclusion strategy at higher ed. institutions, as well as provided access and success programming for Pell eligible, students of color.  Andrew is a "We All Belong" program board member for the Community Economic Development Office, as well as served as a city council appointed Police Commissioner in the state of Vermont.
Andrew has a BA from Middlebury College, and received an MBA with a focus in social and environmental sustainability from the University of Vermont's Grossman School of Business.  In his role as Senior Program Manager, Andrew manages the launch of Equity in the Center, which is a field wide initiative to influence leaders to shift mindsets, practices, and systems to create a more diverse and equitable social sector.
Learn more about Andrew in our occasional blog series, The Backstory.
---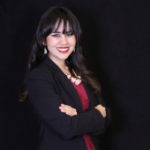 Ashlynn Polanco
Senior Program Associate
email: [email protected]
Ashlynn has been working in the nonprofit sector for the last 3 years and brings program management, strategic planning, professional development, donor stewardship and alumni engagement experience to her role at ProInspire. She will be aiding with the operations of both ProInspire's Leadership Development and Career Pathways programs including Managing for Success and the ProInspire Fellowship in Digital Finance.  
Prior to ProInspire, Ashlynn managed the Congressional Internship Program at the Congressional Hispanic Caucus Institute where she was able to recruit, select, mentor, and graduate over 110 undergraduate, diverse participants from across the country. She is most proud of making an impact on her Latinx community and ensuring that her participants had a robust and influential experience. Ashlynn holds a B.A. in International Relations, French, and Latin American Studies from the University of South Carolina. In her free time, Ashlynn loves to read, travel to new places, and go on new adventures in the DC area.
---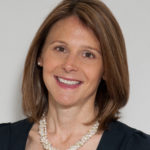 Martha Searby
Communications Director
email: m[email protected]
Martha has over 16 years of experience in communications, marketing, PR, and project management. After 12 years at Nestlé USA in brand management and corporate communications, she and her family relocated to Washington, D.C. in 2011. Before joining the ProInspire team, Martha helped a boutique recruiting firm develop expansion plans and further its mission to expand the marketplace for part-time business opportunities. Martha has remained active in school and community organizations, including serving on several boards and volunteering as a pro-bono consultant for Compass. She has a BA in Political Science from Northwestern University and an MBA from the Anderson School at UCLA. In her spare time she enjoys yoga, being outdoors, and needlepoint.
---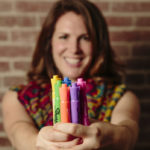 Sandy Stonesifer
Senior Advisor, Leadership Development
email: [email protected]
Sandy Stonesifer is a skilled facilitator, trainer, and change consultant. As the founder of S-Squared Consulting and a senior consultant withRetreats that Work, Sandy specializes in leadership development, team building, retreat design and facilitation, process improvement, and strategic planning. Sandy is also a certified practitioner of Appreciative Inquiry, the Emotional Intelligence Inventory (EQ-i) and the Myers-Briggs Type Indicator (MBTI), each of which can be used for individual or team development. Sandy previously served as Executive Director of the external advisory board for the US Agency for International Development (USAID). Prior to that she worked in global development advocacy, most recently at the ONE Campaign. Having served in leadership positions in both the non-profit and government sectors, Sandy uses her first-hand knowledge of these sectors coupled with her training in the behavioral sciences to help her clients create better alignment, improve organizational processes, successfully navigate change, and build more resilient teams and organizations. Sandy holds a Master of Science in Organization Development from American University and a bachelor's degree from Brown University. She also completed post-graduate training as a fellow in Stanford University's Executive Program for Nonprofit Leaders and serves on the board of Idealist.org.
---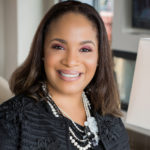 Kerrien Rollins Suarez
Director, Equity in the Center
email: [email protected]
Kerrien is director of Equity in the Center (EiC), a new initiative launched through ProInspire and funded by the Annie E. Casey Foundation, W.K. Kellogg Foundation, Ford Foundation, Kresge Foundation and the David & Lucile Packard Foundation. Equity in the Center addresses a gap in philanthropic and nonprofit organizations' current diversity, equity and inclusion practice: The absence of sector-validated organizational development and change management best practices to shift mindsets, tactics and systems that drive racial and ethnic diversity at all levels.
With over 19 years of management and consulting experience, Kerrien has supported executive and leadership teams in bold decision making to solve strategic and operational challenges. As an independent consultant, she managed strategic and implementation planning projects for ProInspire, UNCF, National Black Child Development Institute, National Center for Children in Poverty and Martha's Table.
 Her focus on diversity, equity and inclusion developed through support of emerging leaders in education reform, early childhood education policy and social enterprise. Through Surge Institute, Camelback Ventures, EdFuel and National Black Child Development Institute, she supports emerging and established leaders of color working to define school and community-based solutions that drive educational equity for Black and brown children nationwide.
 As an executive coach, Kerrien supports senior leaders and social entrepreneurs in clarifying a vision for measurable social impact, and building the leadership and management capacity to achieve it. In addition to her support of leaders in education reform, she previously coached grantees of the Annie E. Casey, Wells Fargo and Robert Wood Johnson foundations on issues ranging from organizational capacity and sustainability to place-based collective impact.
 Kerrien's experience in education and youth development has focused on taking innovative school and community-based program models to scale regionally and nationally. While at EdisonLearning, she supported implementation of a $15M national charter management pilot, and her work at Communities In Schools focused on securing national accreditation for the affiliate taking its drop-out prevention and student support services model to scale in DC.
Kerrien's career in management consulting began at AT Kearney and The Advisory Board.  Most recently, while at Community Wealth Partners, she led engagements to refine programs and scale impact for national nonprofits, including The First Tee and AARP ExperienceCorps. She is a graduate of Harvard College and London School of Economics.
---